Welcome to EverydayMTB! While many mountain biking sites focus on the highest end bikes, races and equipment we embrace the everyday rider, we are riders just like you. We have day jobs and have sneak away on weekends, evenings and lunch breaks to find a bit of dirt and enjoy riding our bikes. With this in mind EverydayMTB is dedicated to bringing you news, reviews and more that all mountain bikers can relate to.
Writers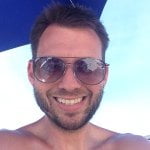 Eric Barnes
Web developer by day, mountain biker on the evenings and weekends. Currently riding a neon red 2018 Giant Trance.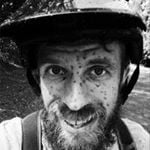 Matt Stenson
I've been riding bikes just about as long as I can remember. I'm pretty crazy on mountain biking. My home trails are found on the Western Slopes of Colorado, but I regularly travel for riding too! I love riding bikes with my family and friends, race casually and am plain crazy about bikes.
How We Make Money
People often wonder how sites like EverdayMTB.com stay afloat. Well, the honest answer is that this is a labor of love. We love riding bikes and so far we haven't gotten rich doing this! However, we are fiercely independent and very careful about how we structure things to make sure the resources we provide you the reader with are honest, unbiased and unfiltered. Because of this, here are a few things we don't do:
We don't get paid to do review products. Money never changes hands in order for us to review a product
We don't do "paid content". This is basically where a manufacturer or marketing agency pays to post their own article on our site.
We aren't sponsored by any brands.
We aren't "brand ambassadors" for any brands. This often involves signing an agreement to not make negative comments about a company etc. That's not something we can do in good faith.
We use affiliate programs to link to the products we review. Affiliate programs are designed to provide a means for sites to earn commissions by advertising and linking to amazon.com and other web sites. Some pages on this site contain affiliate links. By purchasing through these links, we earn a small commission. This does not mean we were given the products to review or are being paid to review the products. Unless we note otherwise all products that we review were purchased by us. If a manufacturer does provide the product for review, we'll let you know like this:

That's how we run things. We're independent and opinionated and not afraid to share it!