6 Minute Core Training For Mountain Biking
This is one of my personal favorite workouts. One circuit is only 6 minutes and it does a great job of working multiple muscle groups without any equipment.
Post-Ride Yoga For Mountain Bikers
This yoga routine is a great way to increase your flexibility which is key to good riding and preventing injuries. Don't be scared away by "yoga" there's no crazy standing on your head or twisting into a pretzel in this quick 15 minute routine.
Five Cornering Exercises
These five exercises are designed to help you improve your balance and strength in cornering. Corning is obviously something you can't work on indoors so try this workout instead.
45 Minute Indoor Trainer Workout
Even if you don't have a smart training, power meter or speed and cadence sensors you can still use a basic "dumb" trainer to get a good, structured workout without signing up for expensive spin classes. These free videos provide structured work around perceived effort, no fancy gadgets needed!
Golden Cheetah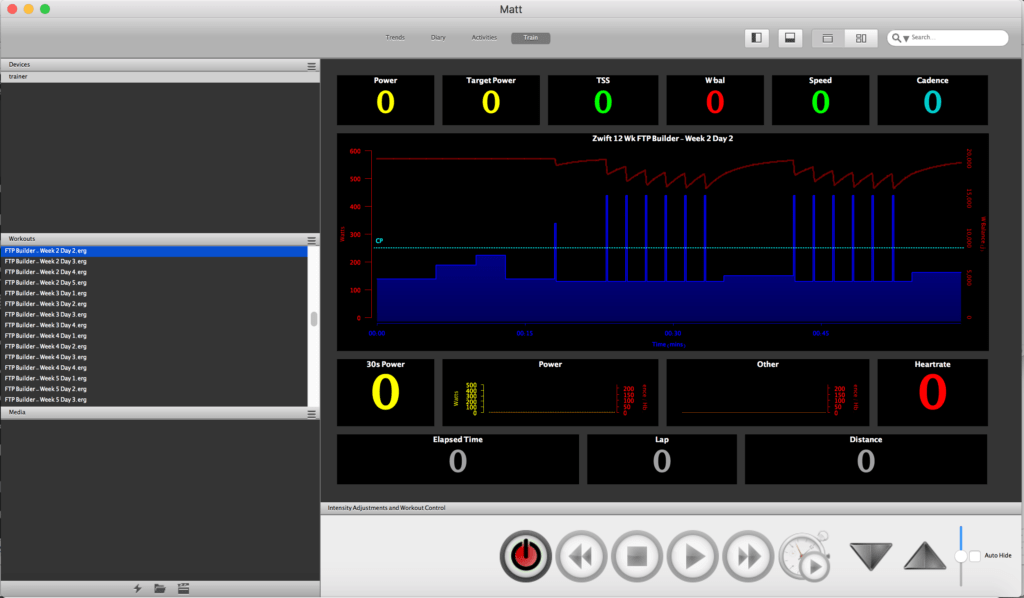 If you have fancy gadgets but don't want to spend money on a subscription to Trainer Road, Zwift or another one of the great online training solutions you can download Golden Cheetah and train for free. Golden Cheetah much more than just live training software but it allow you to load .erg files (they include a huge database) and complete structured training sessions based on power statistics. Check it out here!