Strangely enough, bike prices in the Enduro catgory have actually come down in the last year. We were able to add more bikes to this list this year than last year. An "enduro" bike is a great option if you visit lift access bike parks, jump lines and like to go on 4-5 hour rides. Modern enduro bikes can do it all and thankfully the options for $3k or less are better than ever.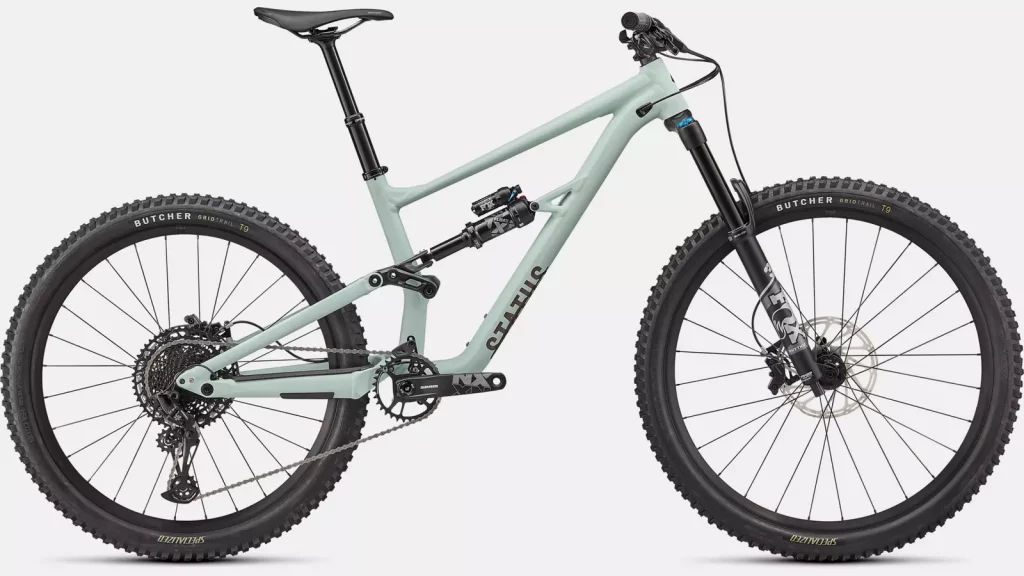 Specialized bills the status as a do everything bike and for the money it really looks hard to beat. You get a 29×25.7 mullet configuration. This bike has smart specs instead of flashy specs. Budget NX drivetrain but very capable suspension with a FOX FLOAT 36 Rhythm fork and FOX FLOAT X Performance shock. SRAM also provides the stopping power with 4 piston SRAM Code R brakes.
The geometry on the Specialized Status is also modern and should make for a bike that won't feel out of date in a year or two. Sporting a 63.2 degree head tube angle and that smaller 27.5 rear wheel this bike should be ready to shred hard downhill out of the gate. You also get a bit of adjust-ability with with a flip chip located in the yoke.
Though the list price is $3000, Specialized has been running sales that bring this bike into the low 2k range. This makes this bike a pretty amazing deal.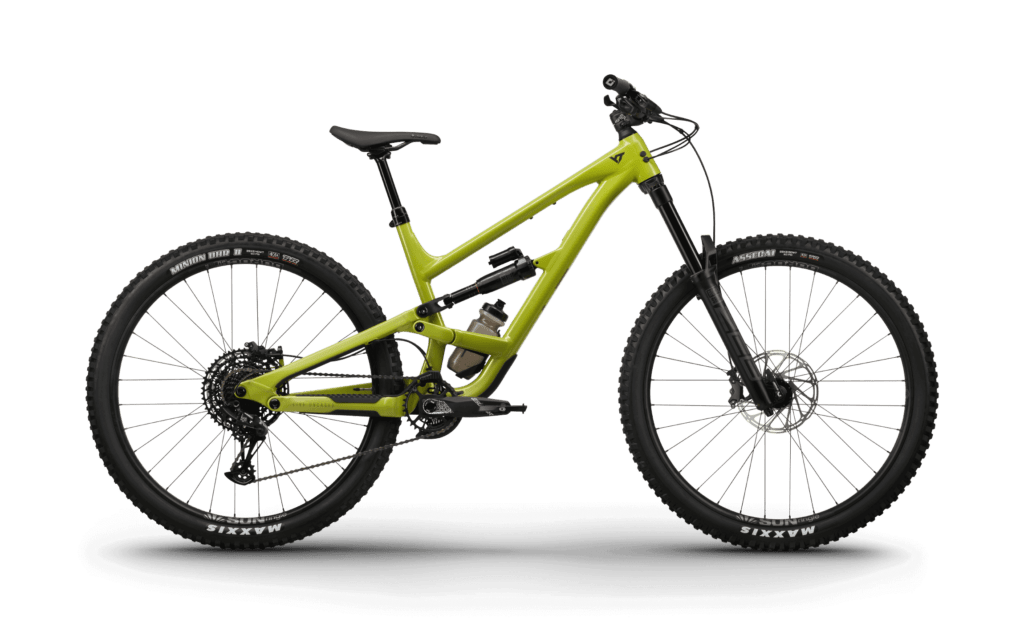 Available as a mullet or straight 29er, the YT Capra doesn't really show any weaknesses in it's spec. A Rockshox Zeb and Super Deluxe Select R handle the 170mm of suspension travel. Drivetrain is NX Eagle supplied by SRAM as well. The brakes are held down by SRAM's mineral oil based DB8 brakes.
You also get some other premium features like flip chip adjustable geometry and Maxxis rubber out of the box. The YT Capra actually came down in price for 2023. Which is a welcome change for us consumers. This bike has a premium look and component spec while being one of the more affordable bikes on this list.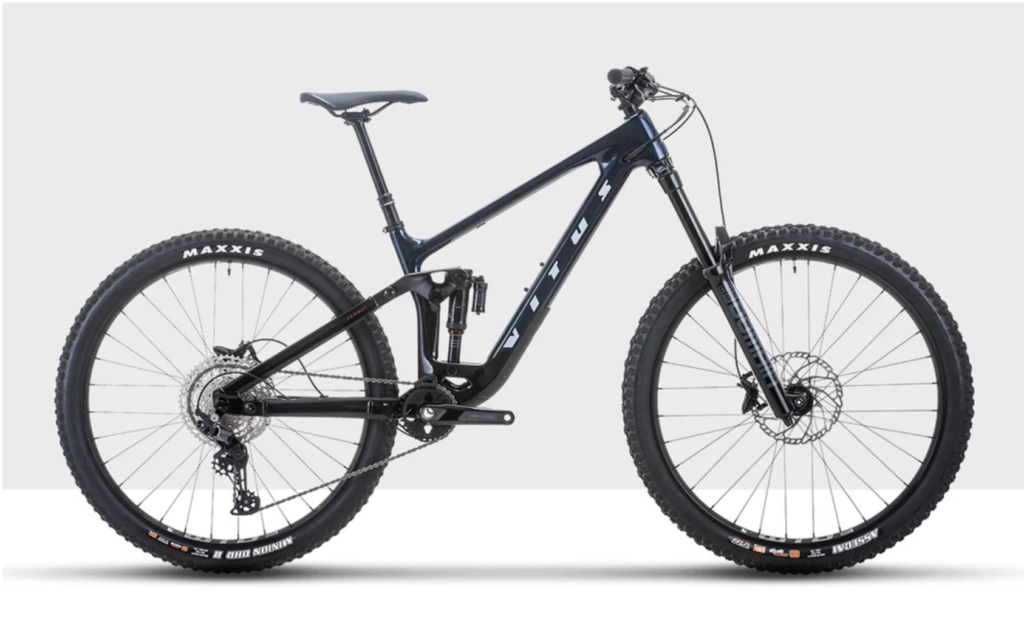 The Vitus Sommet 29 CR Mountain Bike is a big-hitting enduro bike designed around 170mm of front travel and 162mm in the rear. The bike features a T700 carbon fiber front triangle and a 6061-T6 aluminum rear.
The Vitus Sommet 29 CR Mountain Bike is equipped with a RockShox Domain RC & Super Deluxe Select R suspension system that delivers a plush and responsive ride, no matter how rough the terrain. The bike also comes with a Shimano Deore 12-speed drivetrain, which provides a wide range of gears for tackling steep climbs and fast descents. The Shimano Deore or SRAM DB8 4-piston hydraulic disc brakes ensure that you have plenty of stopping power when you need it. The WTB KOM Trail i30 tubeless-ready wheelset with tubeless tape applied and the Maxxis Assegai & Minion DHR II tires complete the package.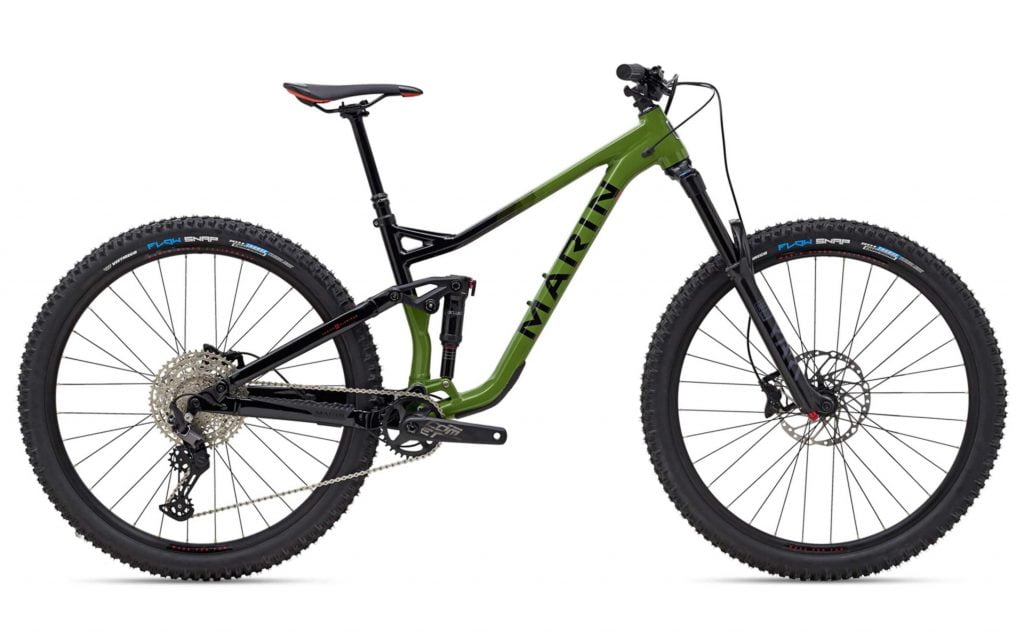 The Marin Alpine Trail is probably one of the less flashy builds in this list. It features a more trail oriented build kit. The shock does not feature a piggyback, and you are looking at a RockShox Yari RC 160mm fork. The single pivot suspension is a proven design that Marin tends to have dialed in pretty well. The geo is modern, so you can look at upgrading some components when you find that extra cash under the couch.
You'll also get a Shimano drivetrain and brakes. So, if those are your preferred components, Marin's offering may be extra attractive. Riders can also consider upgrading to the carbon version of this same bike for under 4k. If you have a desire for a carbon enduro bike, the Alpine Trail remains one of the more affordable options.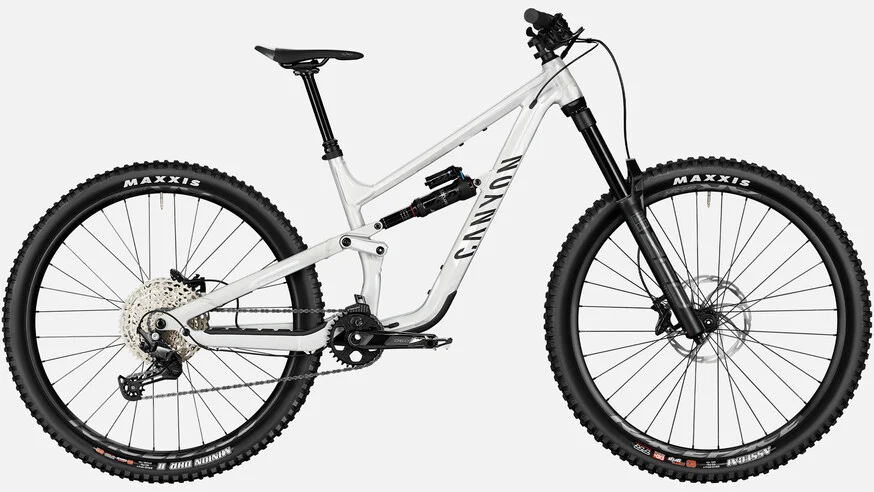 The Torque AL is a long-travel mountain bike from Canyon Bikes. The bike's geometry is geared towards control, with a 63.5-degree headtube and a 78-degree seat tube, which creates a balanced weight distribution. The bike boasts 170mm of Triple Phase Suspension, resulting in a stable platform with next-level traction and a lively feel.
The bike features a RockShox Zeb and Super Deluxe suspension, Shimano drivetrain, and RaceFace wheelset. Additionally, the bike comes equipped with four-piston disc brakes and massive 203mm rotors. The finish on the frame is a unique raw aluminum that some riders may love while others may not prefer.
The bike includes SRAM's universal derailleur hanger, allowing riders to easily replace damaged hangers and get their bike shifting smoothly again. Overall, the Torque AL is a versatile bike that can handle a range of terrain, making it a good choice for riders looking for a do-it-all gravity bike.