This article has been updated for 2023. Check out our latest roundup here.
Bikes are getting more expensive. There's no getting around it. Just about every category of bikes is seeing price increases. Several of the bikes in our old list from 2020 no longer fit the under $3000 criteria. An "enduro" bike is a great option if you visit lift access bike parks, jump lines and like to go on 4-5 hour rides. Modern enduro bikes can do it all. Even with these rising prices, we've scraped together a list of great bike options at the lower end of the price spectrum.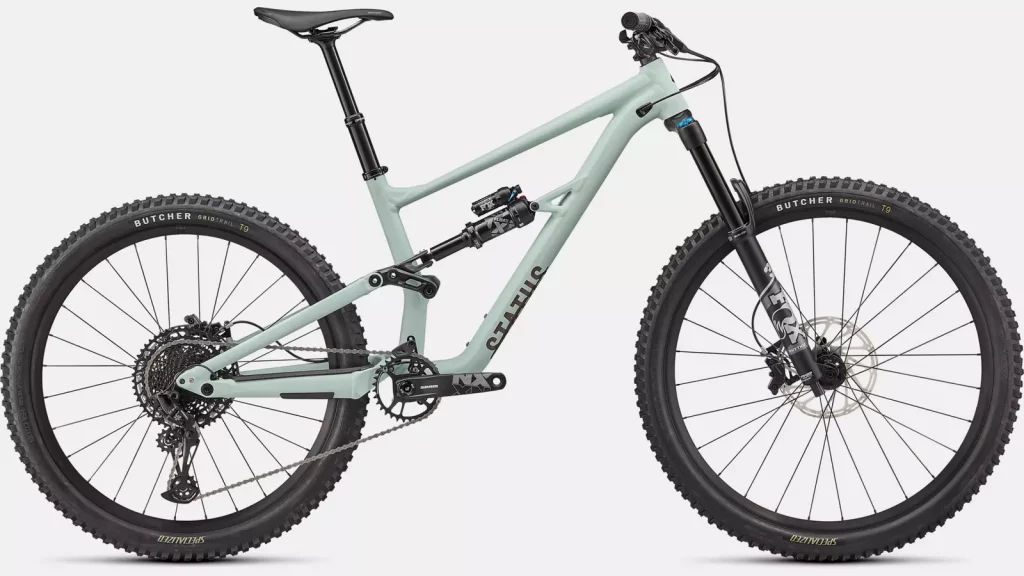 Specialized bills the status as a do everything bike and for the money it really looks hard to beat. You get a 29×25.7 mullet configuration. This bike has smart specs instead of flashy specs. Budget NX drivetrain but very capable suspension with a FOX FLOAT 36 Rhythm fork and FOX FLOAT X Performance shock. SRAM also provides the stopping power with 4 piston SRAM Code R brakes.
The geometry on the Specialized Status is also modern and should make for a bike that won't feel out of date in a year or two. Sporting a 63.2 degree head tube angle and that smaller 27.5 rear wheel this bike should be ready to shred hard downhill out of the gate.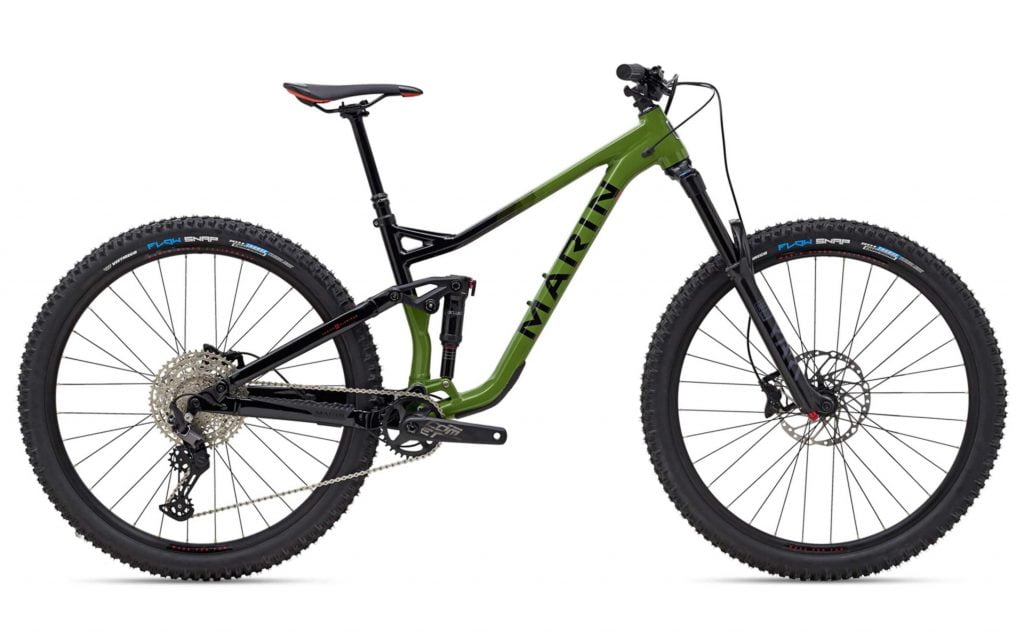 The Marin Alpine Trail is probably one of the less flashy builds in this list. It features a more trail oriented build kit. The shock does not feature a piggyback, and you are looking at a RockShox Yari RC 160mm fork. The single pivot suspension is a proven design that Marin tends to have dialed in pretty well. The geo is modern so you can look at upgrading some components when you find that extra cash under the couch.
You'll also get a Shimano drivetrain and brakes. So, if those are your preferred components, Marin's offering may be extra attractive. Riders can also consider upgrading to the carbon version of this same bike for under 4k. If you have a desire for a carbon enduro bike, the Alpine Trail remains one of the more affordable options.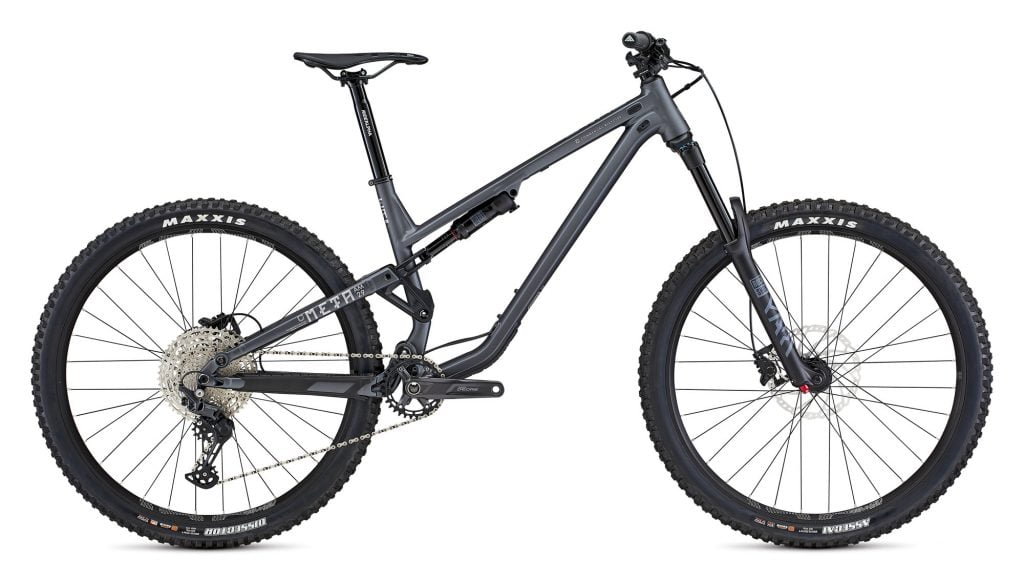 The Commencel Meta AM 29 comes in under $3000 but it makes a lot of compromises along the way. You'll get an 11-speed drivetrain and only 2 piston brakes that aren't really appropriate for the bike. A dropper seat post is completely missing from the build, which is a bit befuddling. In other words, expect to be investing at least $300 to $400 to get something that really fits in the enduro bike category. Since the start price is a bit less you can still arrive at a $3000 build but you'll need to do some extra work to get there.