Lake Hickory MTB trails are located a little over an hour north-west of Charlotte NC and is a trail system that re-opened in spring of 2018 with over a $100,000 of renovations and improvements and rebuilt by Terra Tek, a professional trail builder.
The trail system has three main sections for all skill levels and a paved greenway that runs between two parking areas. Here is an overview of the single track:
The Hickory Springs Loop, a 1.5-mile beginner friendly loop, with easy access to the green-way.
The Broyhill Trail, a 4.3-mile intermediate loop with spectacular views of Lake Hickory, fast flowy berms and some great trail features that will keep you on your toes.
Skills Park and Rock n' Road Pump Track: One of the biggest pump tracks in the region, as well as an advanced 1/8th-mile jump line.
The trails had tons of flow and it was fun riding them but the whole trail system is only about 6 miles, so if you are an avid rider you may want to consider doing multiple loops. It was far easier than what you might find in DuPont or Pisgah and the elevation was tame with no any huge climbs, just short punchy up hills. The Broyhill was designated as intermediate but I found it pretty easy if you stick to the main line. It had a few options that are sketchy but easy to avoid.
The jump line was rollable and the pump track was fun to tool around on. This was the first pump track I've ridden so I can't judge how it compares to any others. All I can say is pumping is harder than it looks.
After our ride, we rode down the greenway to the other parking area and it was directly on the lake which gave some great views: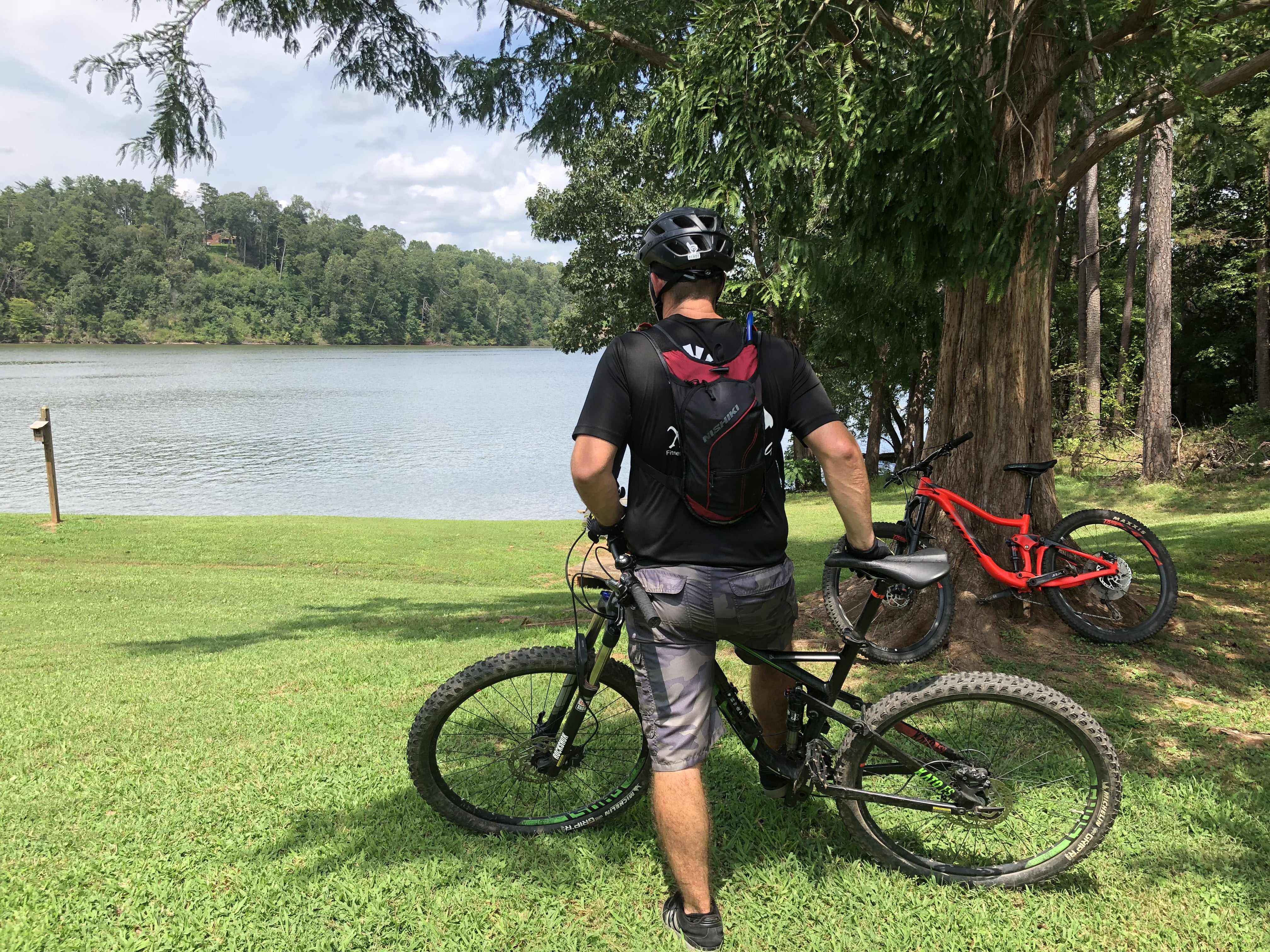 Then coming back we found this old Boy Scout cabin that was built in 1937 and rehabilitated in 2011: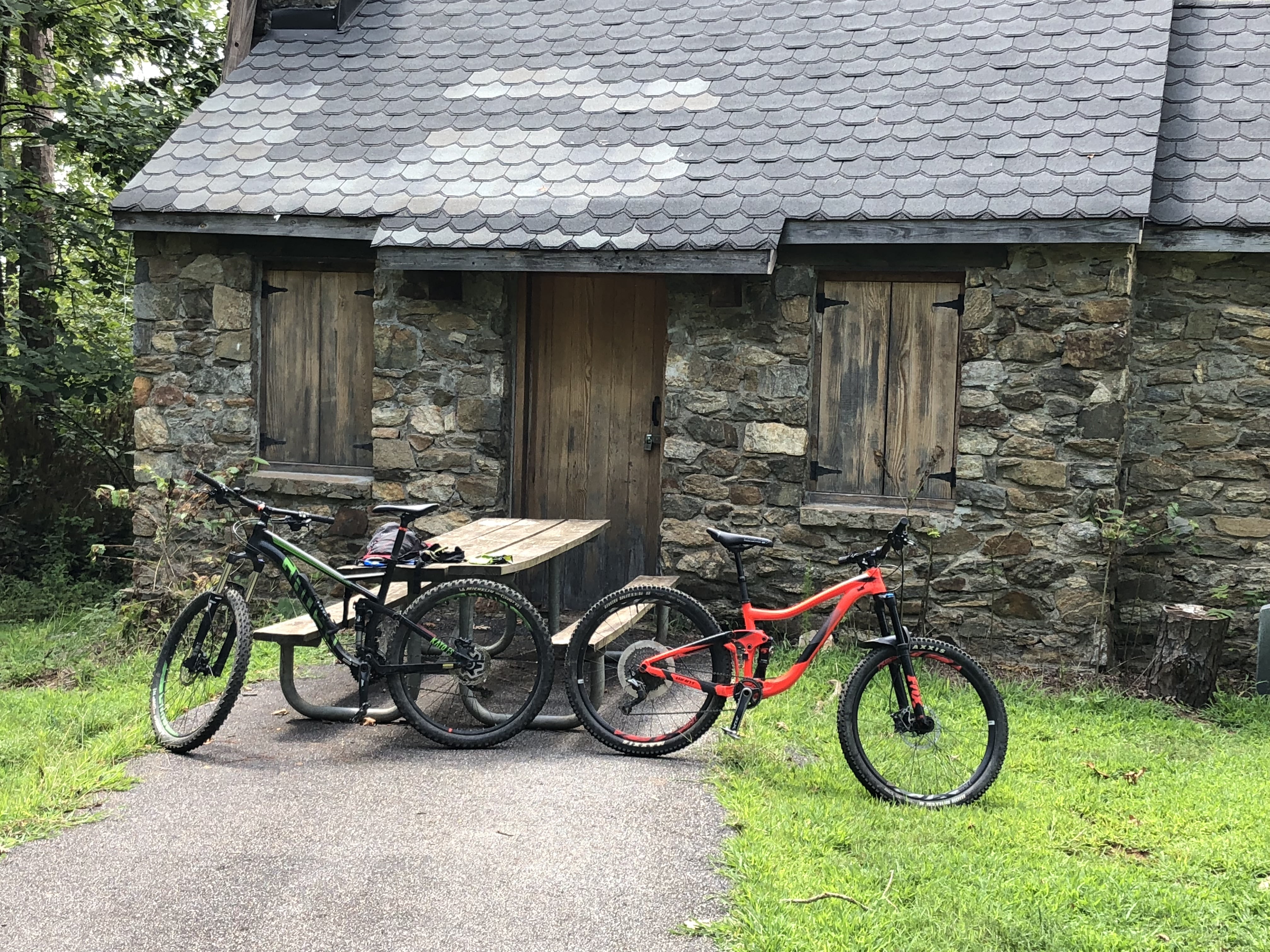 What is awesome about this trail system is how close it is to downtown Hickory North Carolina. Once you've finished riding for the day you can hit downtown and enjoy dinner and a local craft beer at the Olde Hickory Taproom, or one of the other many restaurants in the area.
Resources: