This past weekend a few of us loaded up and headed to the North Carolina mountains to ride a fourteen-mile loop at DuPont State Forest. This was my first time, and I've heard how great the area is for many years, so I was super excited to get to see it first hand.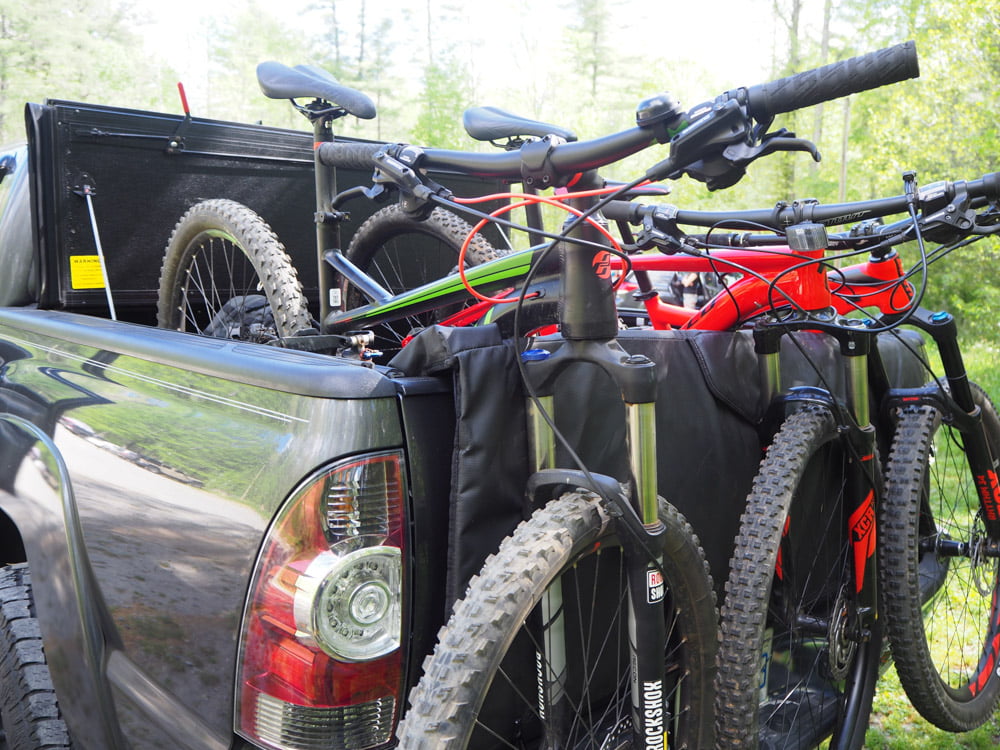 We parked in the Lake Imaging access point which is just off Staton Road, and it was a nice place since it was directly on the Lake Imaging trail access and far enough away from Hooker Falls access where everyone parks to walk to the falls. After spending a little time checking out the bikes, we hit the trails.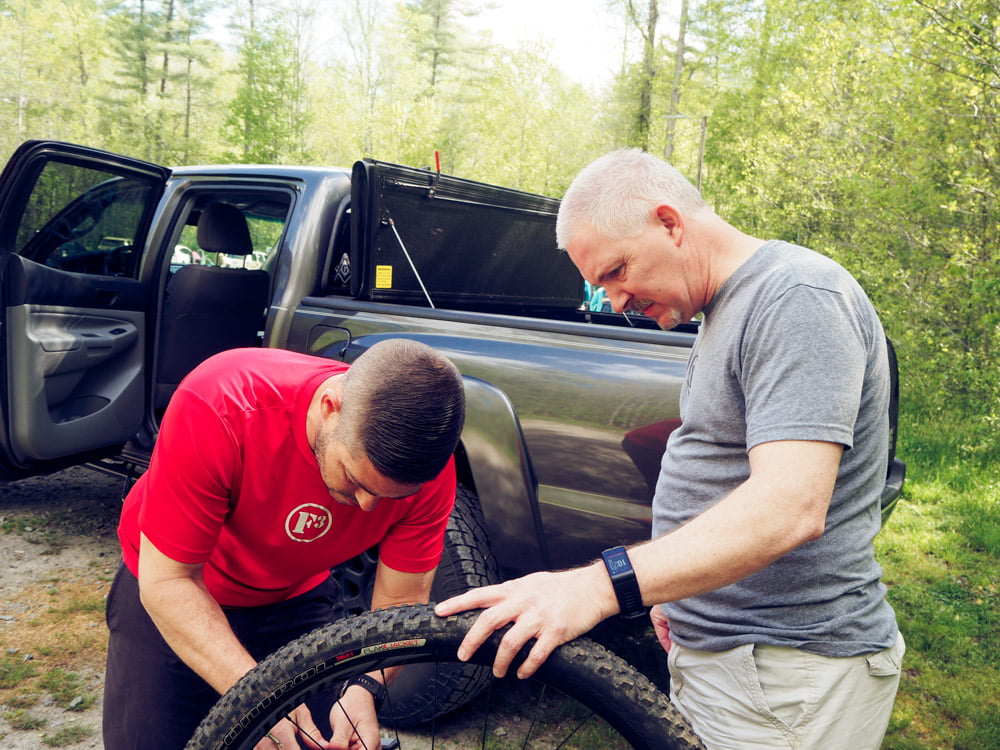 The route we took was designed to hit some of the fun parts like Ridgeline and Hilltop, and those downhills did not disappoint. Based on Strava data the route we took was 13.93mi with 1,554ft of elevation, and you had to work for those fun downhills.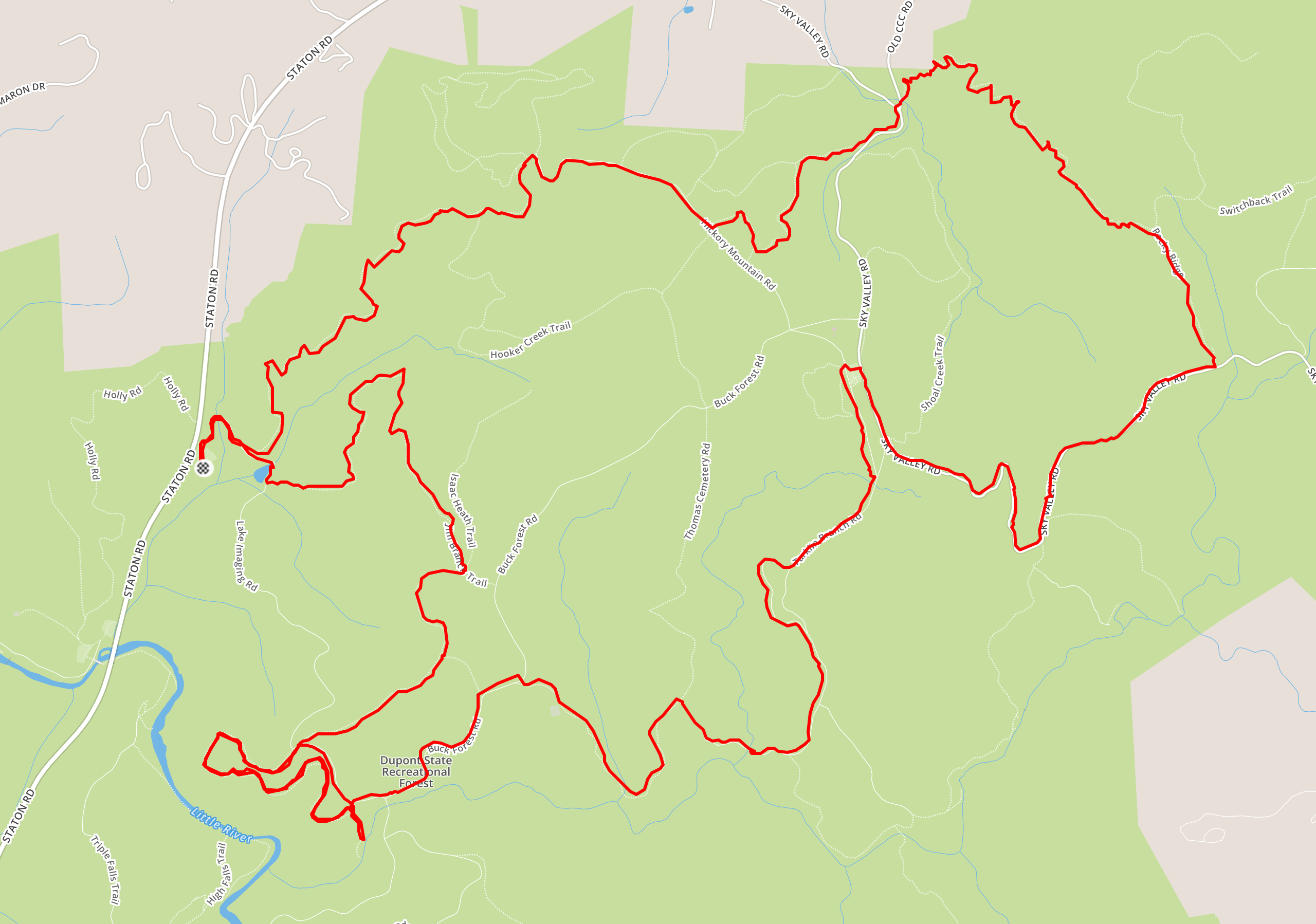 The route we took is as follows:
Lake Imaging Rd.
Right on Jim Branch Trail
Right on Isaac Heath Trail
Stay straight to Locust Trail
Stay straight to Hilltop Trail (the first fun downhill)
Right on Lake Imaging Rd.
Turns into Buck Forest
Right on Thomas Cemetery
Right on Tarkin Branch Rd.
In the Guion Parking area turn right on Sky Valley Rd.
Left on Rocky Ridge
Rifle Trail
Hickory Mountain Rd.
Down Ridgeline for the final descent.
Visit the Strava Ride to see the full map and to download the GPX file.
Note: This route does skip the famous covered bridge, so if you are interested in seeing it check out our other DuPont Ride Review.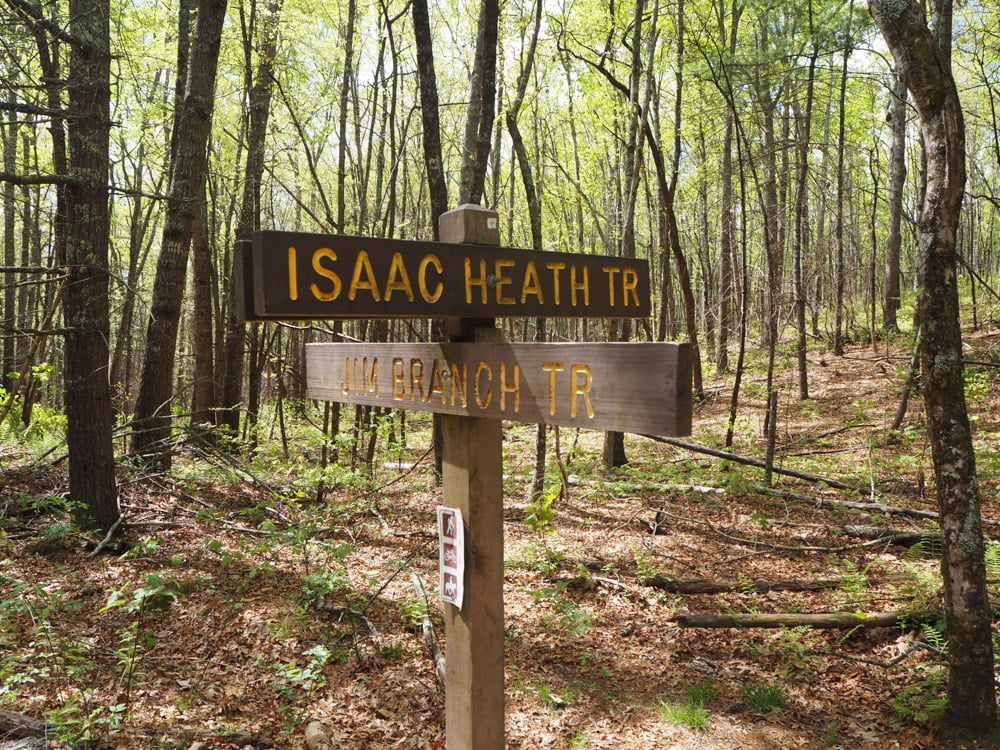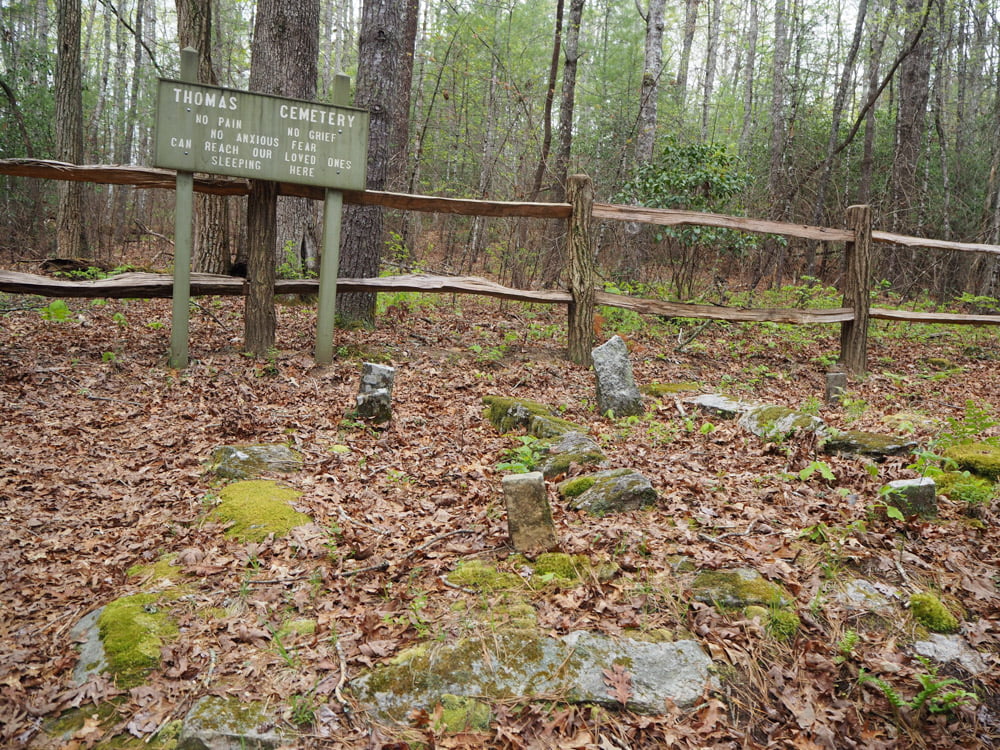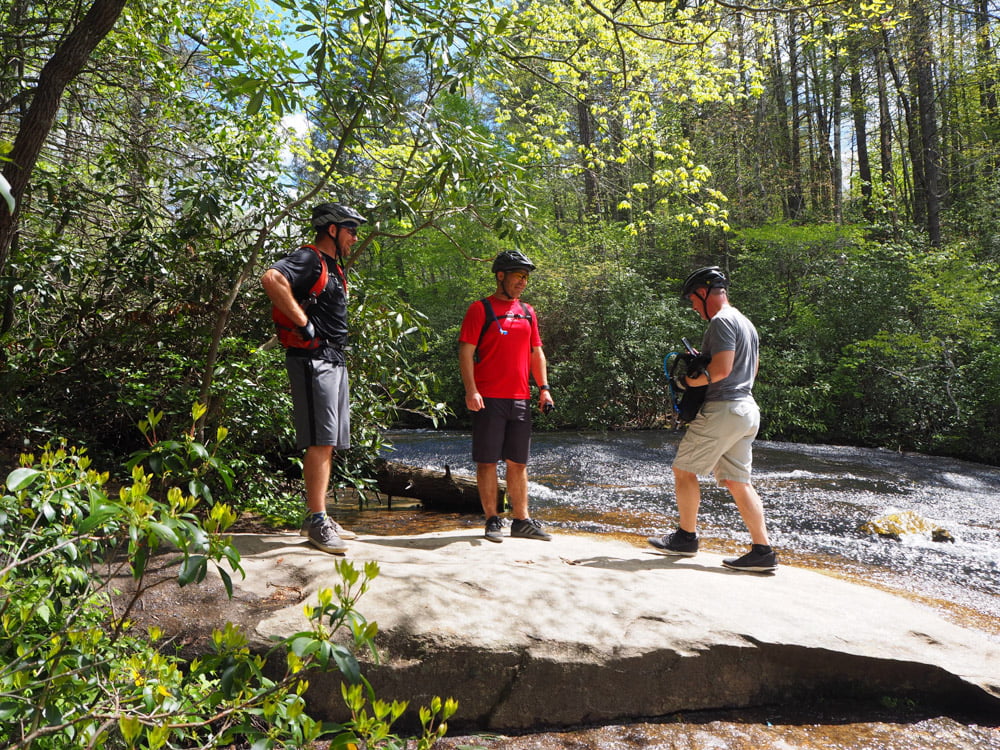 If you are ever in the North Carolina mountains, I highly recommend spending a few days riding DuPont. It was tons of fun, and I can't wait to go back!