Handup has made a name for itself as a maker of bold, no-nonsense cycling gloves. Now Handup is expanding its line to include full kits of riding apparel, but in a unique style that fits what Handup represents. The new FlexTop Flannel and A.T. Pant combine to provide riders with apparel that fits in equally well on the trail, at work or the bar.
The FlexTop Flannel is a button down flannel shirt with some unique, rider focused features. As the name suggests, the "FlexTop" is a cotton/polyester blend patch, stretching from chest to back, so the shirt flexes while riding. The FlexTop also features an extended back to keep your rear covered in all situations. Beyond this Handup has chosen to keep these shirts simple in design. Adding just enough features to make them rider friendly while keeping the cost at an extremely reasonable $44.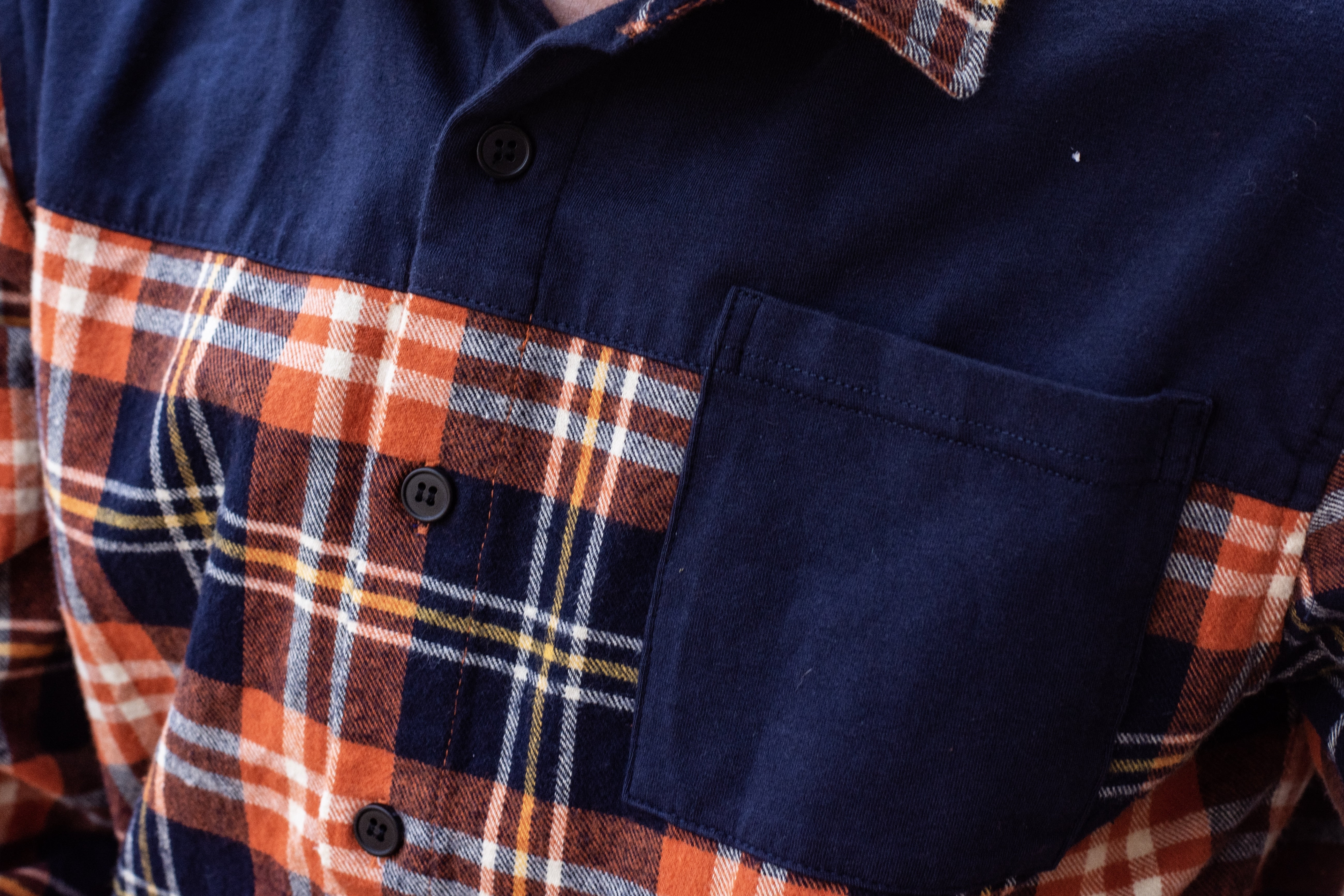 The A.T Pant (All Time Pant) follows a similar design philosophy. Featuring zippered pockets and a super stretchy Poly/elastane blend of fabric, Handup seems to be hitting the most important features needed by all riders. The cut is also cyclist friendly, with tapered legs to prevent your chain and pants from getting mixed up. Just like with the FlexTop flannel, Handup has delivered all these features for under $50. These pants retail for $48 and come in two colors.
By offering both riding pants and shirt for a combined price of under $100, it seems like Handup has come up with a pretty compelling offer. We can't wait to get our hands on some of these and report back with a full review.
Find out more at: https://handupgloves.com/handup-apparel/