Cycling has many facets, adventure, athletics, technology… the list could go on and on. One facet that many riders find fascinating is the data around their rides. Strava is a central hub for this data for a huge number of riders, but there is one area that Strava does not provide data on even with their Summit plans: weather. That's where the Klimat.app comes in.
Klimat is a web app that connects to Strava and inserts weather data into the description of your ride after it is finished. Some other tracking software (such as Garmin Connect) has had a similar feature built into their software, but this feature has been lacking from Strava.
Using Klimat
The Klimat app is transparent to your Strava usage once you connect it to your account on the Klimat.app site. When an activity is saved in Strava, Klimat automatically adds weather data. No syncing activities or pushing buttons in apps needed. I really liked how I could set it and forget about it.
The format of the weather data you are presented with can be customized in the Klimat settings screen. Beyond simple customizations the units of measurement, you can fully customize what data is attached to each ride. You can also add both start of ride and end of ride measurements.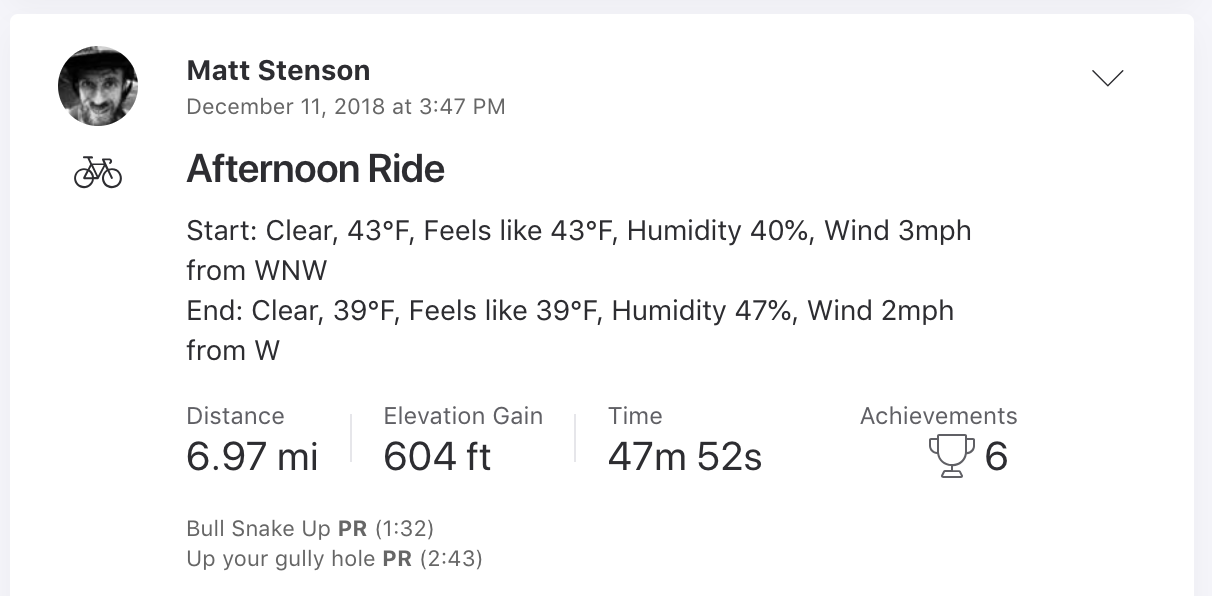 Klimat also includes a dashboard that shows the weather stats for your activities along with some average stats. I like these running averages and would love to see this area of the app expanded with even more stats. Seeing how temperature affects my performance on segments would be interesting for example.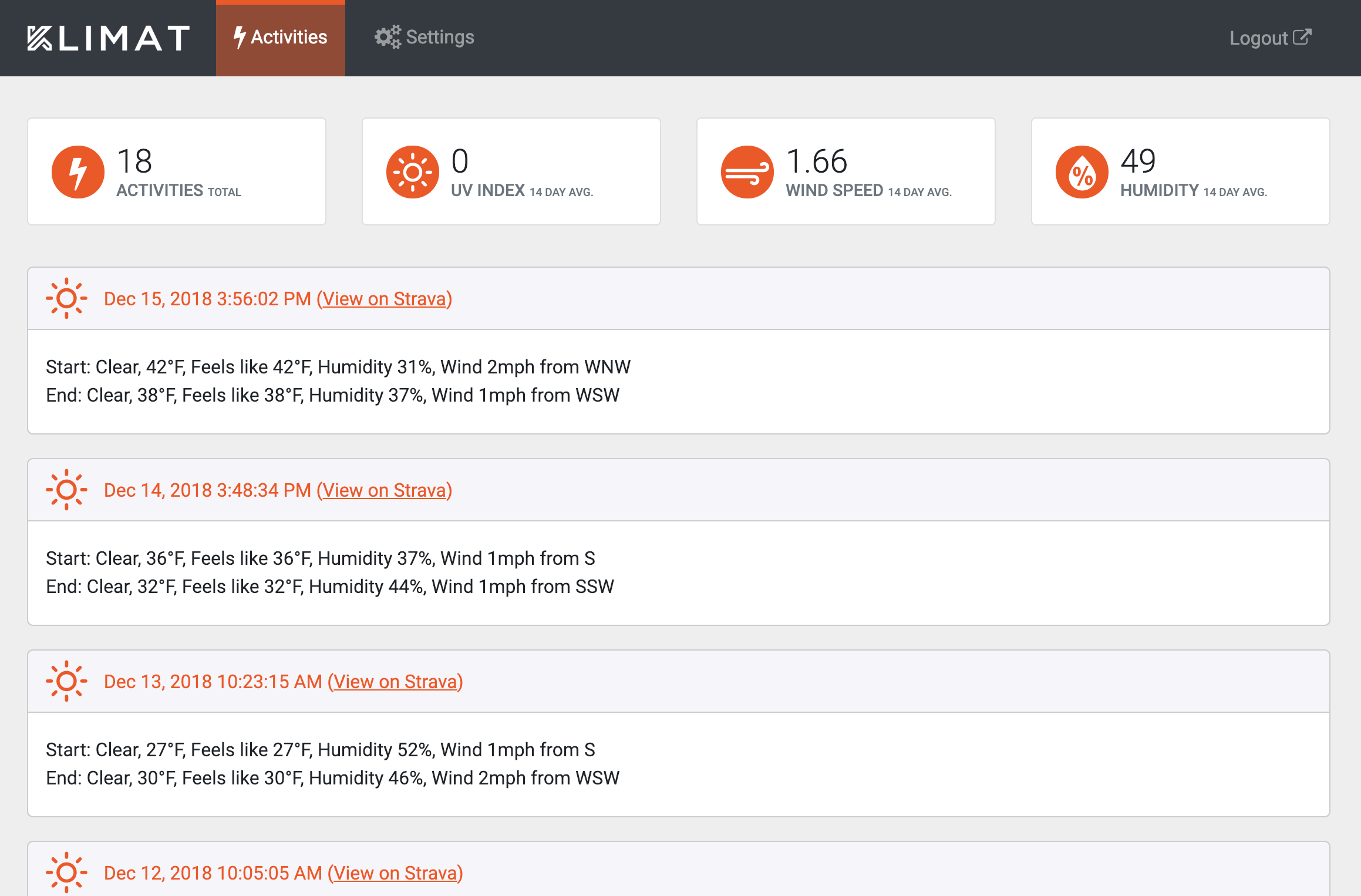 Pricing
The basic version of Klimat.app is free so there's no reason not to give it a try. You can also upgrade to the paid version for one dollar a month. This paid version provides advanced features like, weather conditions from the end of your activity, additional data fields, removal of branding from the description and more. 
Find out more at Klimat.app
Klimat.app provided us with a free subscription to the paid version of the app so we could try out all the features.