Having trails near your house is a huge advantage for getting it a lot of miles each week, but it can get mundane because you know them so well that you can almost ride them on auto pilot. When this happened to me I almost wanted to stop riding because I knew it would be the same.
This year I decided to try something different and that was listening to music and Audible books while I ride. We all do it in the car and I feel more comfortable on the trail than having to worry about being a defensive driver and watching out for the crazies on the road.
The first few times I tried to use headphones they either kept falling out or starting hurting my ears after 30 minutes. When I heard about Apple's new AirPods and had some friends using them that absolutely loved them. I ordered a pair hoping they would work and to my surprise, they have not only worked but work flawlessly.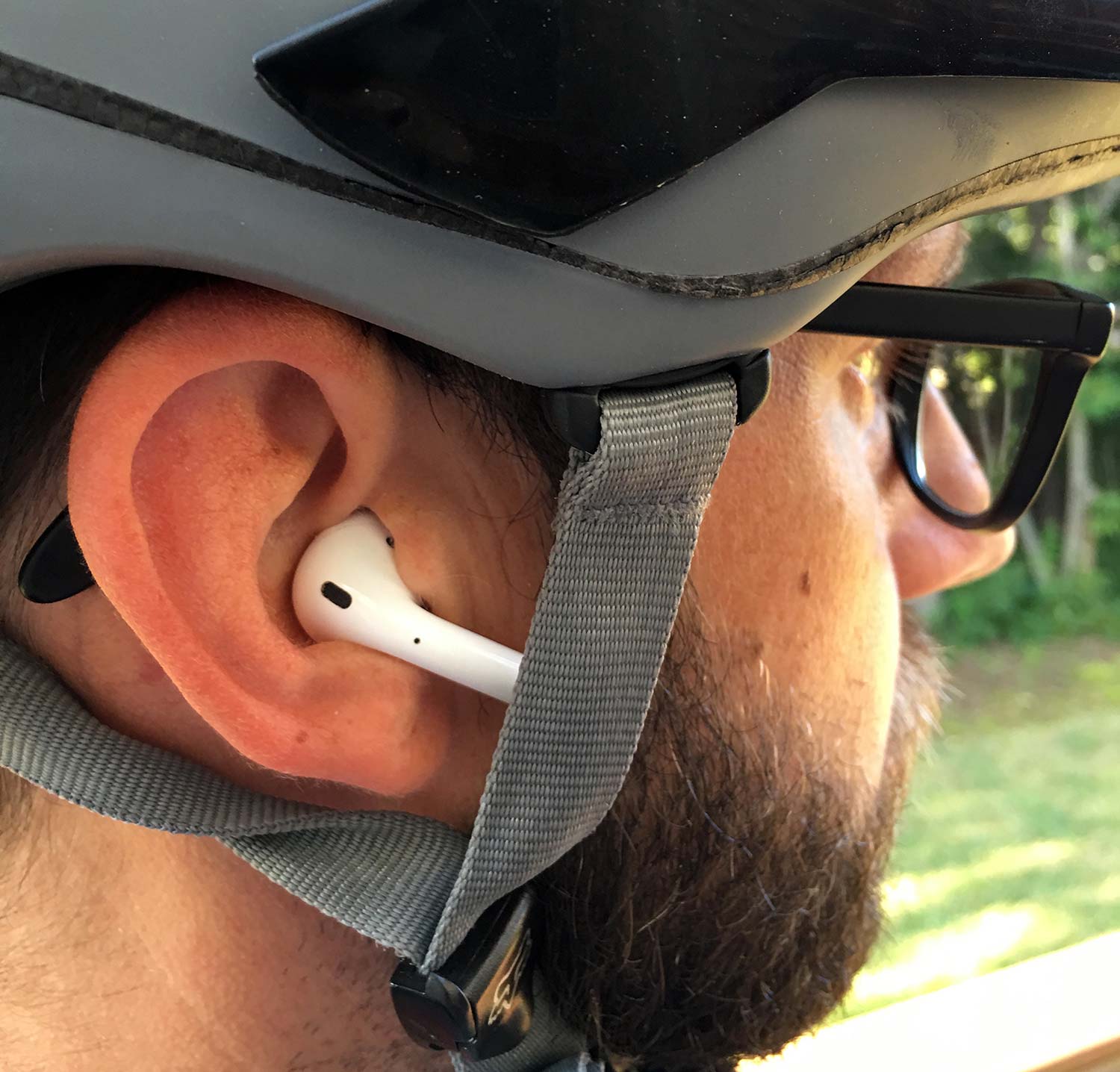 One of the neat features of the AirPods is that if you take one out then whatever you are listening to pauses. So as long as you are listening to something you should now instantly if one comes out of your ear, and with a retail price of $159 you definitely do not want to lose these. So far I've used them on a dozen rides and they've not once fallen out, not even during a few crashes. I'm not sure how Apple did that, but it's amazing.
Outside of mountain biking, the AirPods are an excellent pair of headphones. I've been using them for hours every day and they are comfortable, even after having them in for three hours or more, they charge fast, and are easy to stick in your pocket to carry around. They work with existing Apple products like your iPhone, Apple Watch, or Mac and once you set it up through iCloud all devices immediately have access.
Another neat feature is the white case they come in, pictured below with the Fox sticker, is actually both a charger and a case. You charge up the case and it holds its own charge so when you stick your AirPods in they are charged off it. This keeps you from being tied to a wall socket and in my tests, it holds a charge for a few days.
You can get a pair direct from Apple but they have a six-week shipping delay, or you can purchase through Amazon. The current price is $159 and they only come in white.
Buy Now