I consider sunglasses of some type basically a necessity when mountain biking. After a scratched cornea from a tree branch I've decided I will almost always wear some kind of eye protection. That being said sunglasses vary wildly in price. You can find glasses anywhere from $5 gas station models (I've used these plenty of times) to designer brands that cost multiple hundreds of dollars.
The Das Optics SENDEES 2.0 fall somewhere in the middle of this range, coming in at $49.99. However, there is a catch. Ten dollars from every pair sold goes to the non-profit, team, or club of your choice. This means that you can send one fifth of your purchase price to your local trail association, kids MTB team or other great causes. Before I even tried on Das Optics glasses this was a huge selling point to me.
Design
The Das Optics Sendees 2.0 have a wrap around design providing full eye coverage that is almost goggle-like. They feature a full frame design with removable lenses. This design feature helps to protect the eyes from the sun's harmful UV rays as well as dust and debris.
The glasses come with separate nose pads that can be rotated to adjust the fit. This feature allows the glasses to be adjusted to fit comfortably on different nose shapes and sizes. The nose pads also help to prevent the glasses from slipping down when the trails get rough. Additionally, the glasses are lightweight, which makes them comfortable to wear for extended periods.
The glasses come with five interchangeable lenses, including Clear, Blue, Yellow, Polarized, and Standard. Each lens has a UV 400 protection rating, which blocks out 99% of harmful UVA and UVB rays. The lenses also provide excellent clarity and color contrast. Have a clear lens is especially helpful if you find yourself our after dark, or on very low contrast days, but still want eye protection.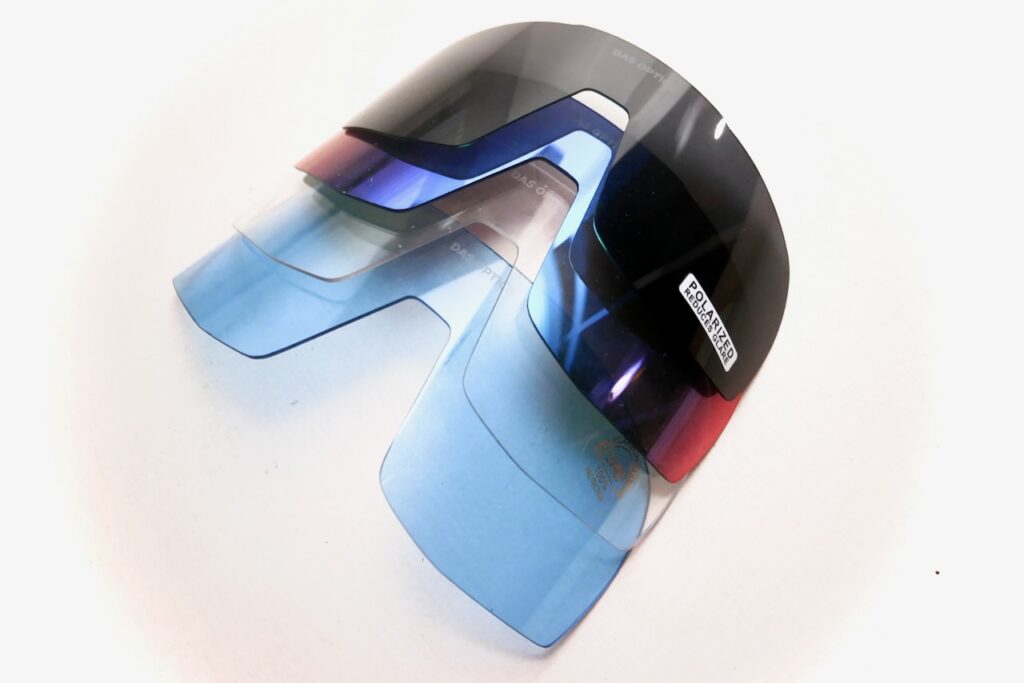 The inclusion of both a soft and hard carry case is a nice touch that adds to the overall value of the SENDEES 2.0. The soft case provides easy storage and protection for the glasses during transport or storage, while the hard case offers more rugged protection. The inclusion of these two cases, along with the interchangeable lenses, adds to the overall value of the SENDEES 2.0 sunglasses.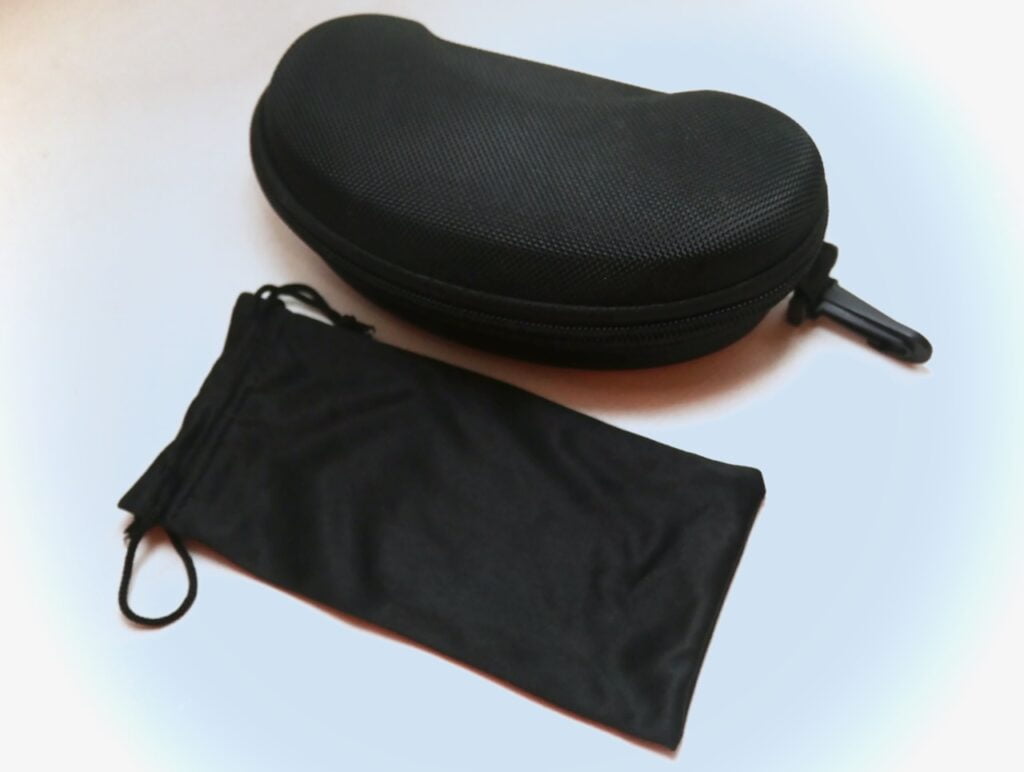 Usage
I was pleasantly surprised by how comfortable the SENDEES 2.0 glasses were. From the moment I put them on, they had a great fit on my face. The nosepads did a great job of keeping the glasses in place without causing any discomfort. Another thing that stood out to me was the impressive field of view. My usual go to glasses are the Tifosi Swank sunglasses which have a much more casual look and definitely do not provide the same wrap around protection.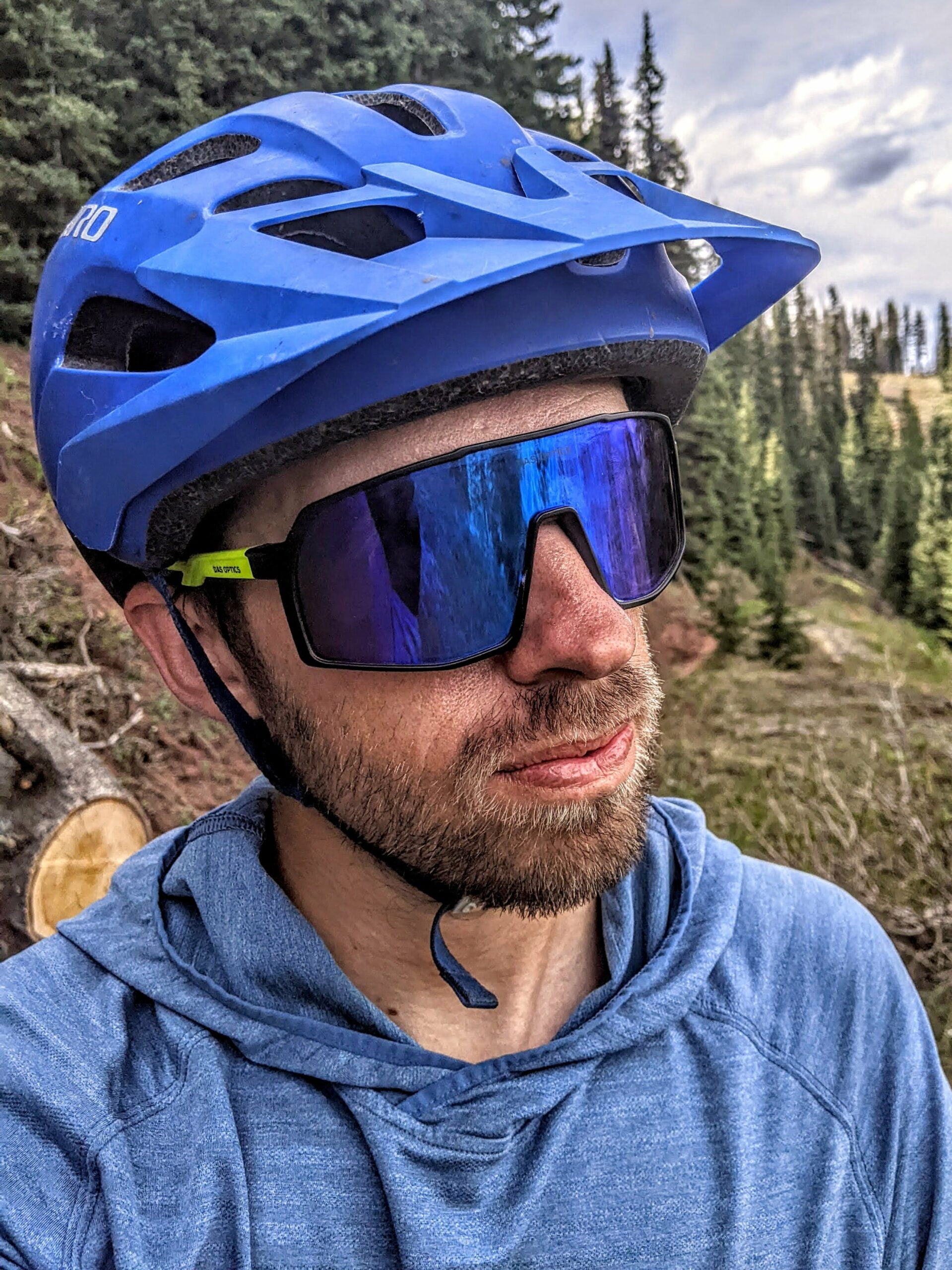 One of the key features of the SENDEES 2.0 glasses is the lens interchange system. While this feature is great, I did find that it took some practice to get used to. The fit is pretty tight, which ensures that the lenses won't fall out during use. Unless I was on a particularly long ride I would not anticipate swapping lenses during the ride.
The lens interchange feature is what led to my one problem with the SENDEES 2.0. Unfortunately, after a few months of use, I did end up breaking the frames of one pair of these glasses while attempting to swap lenses. But, I was happy to find that the people at Das optics were great and said they would be happy to replace them for me. Their excellent customer service definitely made up for the inconvenience, and I appreciated their willingness to stand behind their product.
Conclusion
The Das Optics SENDEES 2.0 sunglasses are a solid choice for mountain bikers who need reliable eye protection. Their wrap around design, interchangeable lenses, and adjustable nose pads make them comfortable and versatile for a variety of activities. While the lens interchange feature may take some getting used to, it provides a great option for adapting to changing light conditions. Additionally, the $10 donation to a non-profit of your choice with each purchase is a great incentive to support a cause you care about. Overall, the SENDEES 2.0 are a high-quality pair of sunglasses that offer great protection and value for the price.