"Mountain" is in the name of our sport. If there's one thing the mountains can guarantee, it's that the weather will be unpredictable. Riding in the ever-changing weather of Colorado, I was in need of an outer layer that could pack away into almost nothing but provide me the protection I needed for the unexpected. Let's see if the Cotapaxi Teca Windbreaker fits the bill.
Design
The Teca windbreaker is constructed from repurposed polyester taffeta with DWR finish. A unique part of Cotapaxi's ethos is trying to build technical clothing more sustainably. By using remnant fabric they can save fabric that might otherwise be discarded. This also means that the color combinations are limited edition and will eventually sell out.
The windbreaker features elastic bindings at the hood, cuff, and hem which help the coat have a tighter fit, great for active use such as mountain biking. The hood rotates very well when placed over a helmet.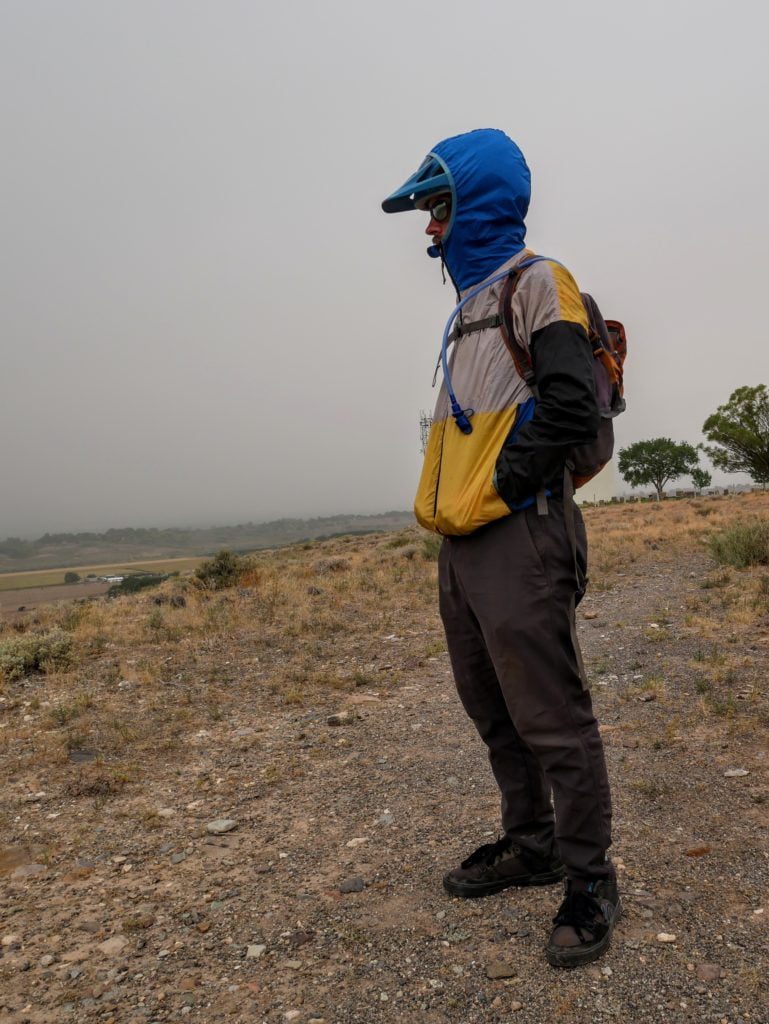 There are two external pockets. These pockets don't have any zippers or other methods of closure though, so their utility is limited. There is also an inner pocket that doubles as a stuff sack for packing the coat down.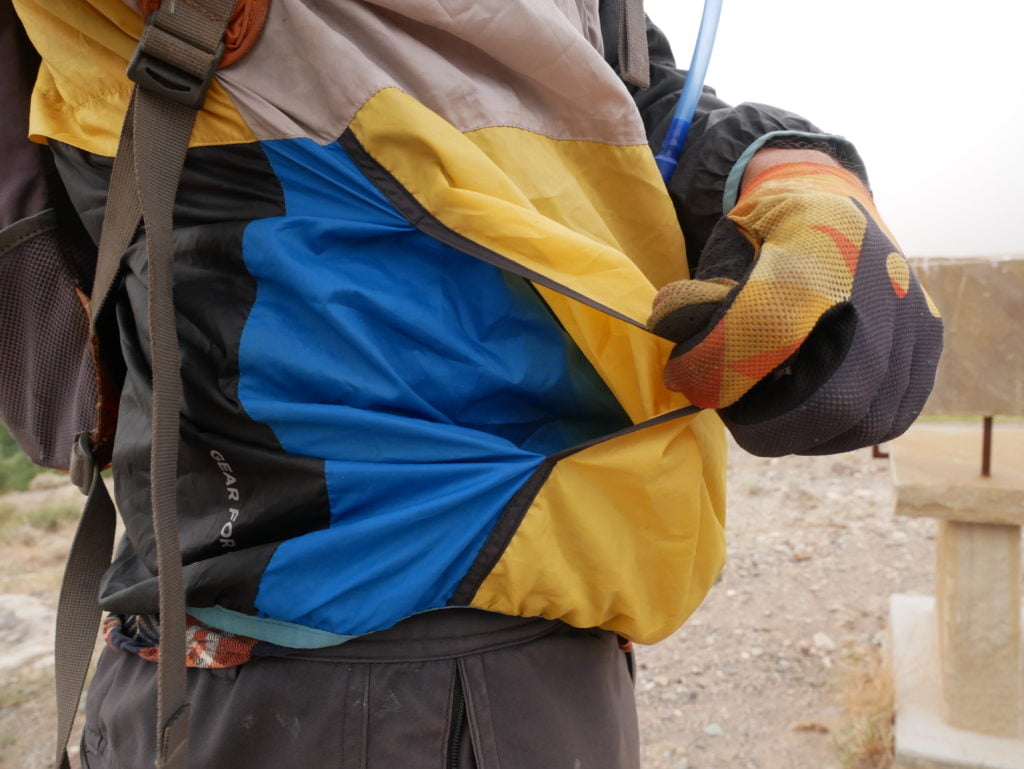 The full-length zipper is not externally baffled which makes it somewhat less waterproof, but on the balance, very easy to zip and unzip. Cotapaxi advertises this as a windbreaker, not a raincoat, so the weatherproofing is lighter weight.
In Use
That lightweight though is an advantage in many other ways. The Teca is extremely packable and weighs only 4.5oz. This is comparable to something like the Patagonia Houdini that clocks in just under 3oz.
When stuffed into the corner of a pack the jacket is smaller than a fist. This means that I am able to carry this jacket with me on almost every ride weather I am carry a full pack or going with a lighter weight hip pack or feed bag type setup.
This is a key advantage of this jacket. Even if it provides a little less protection than a full rain jacket, compared to a rain jacket left at home it provides much more protection.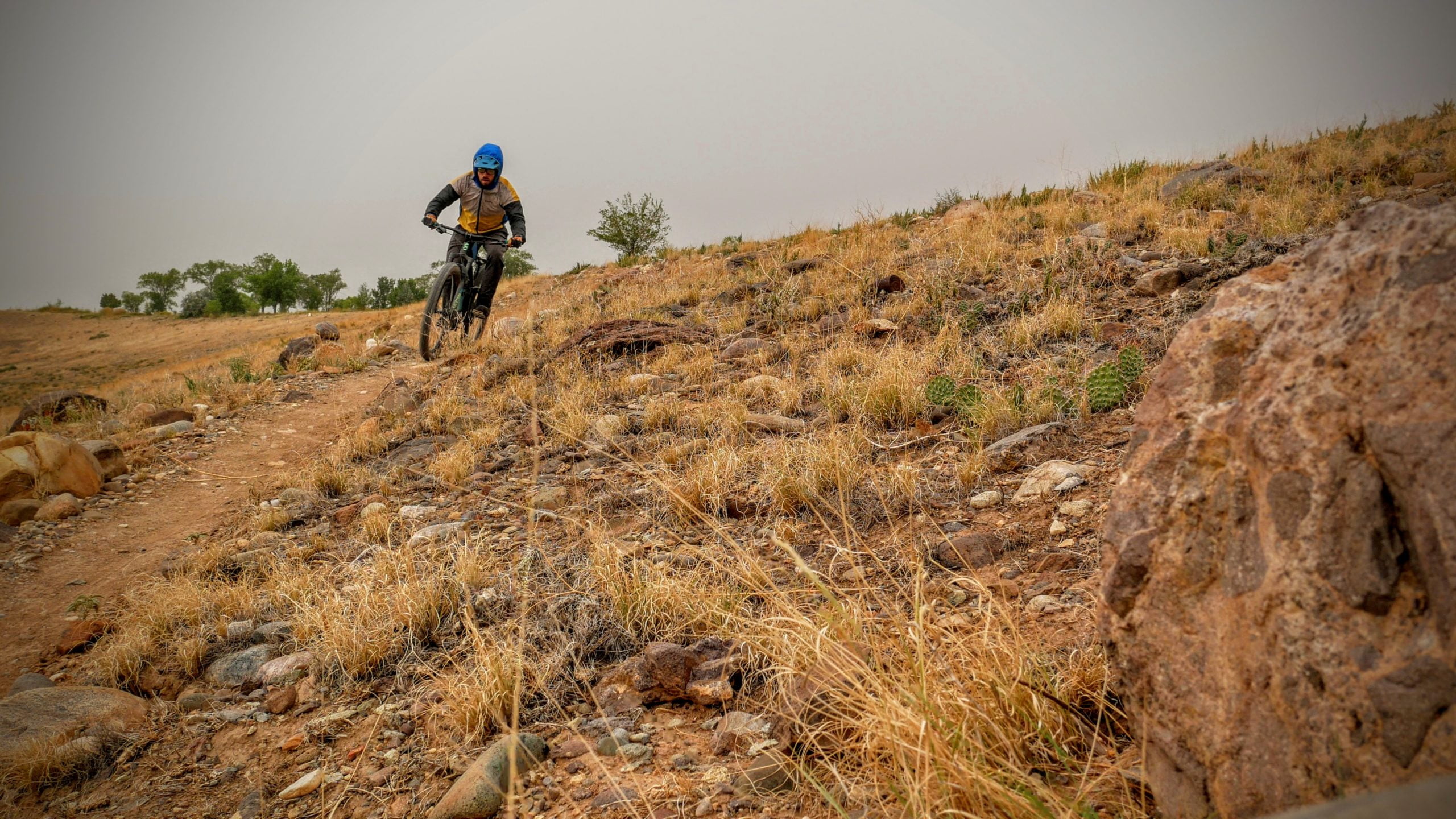 In terms of ventilation the Teca jacket has a back vent and is constructed from somewhat breathable fabric. You won't find zippered vents or hidden vents in the pockets. I suspect this was done to save on weight and size. Which means, if you are getting hot and sweaty just take it off and stuff it in a pocket.
The fit for active use of this jacket is just about perfect. This jacket has the best rotating hood I have used. The body and arms have just enough room for layer but don't flap in the wind when you're hauling downhill. The fabric is also pretty quiet so you don't get that annoying crinkle sound of some jackets.
A Real World Storm
I got the chance recently to test out the Teca in some severe weather while on a ~20 mile shuttled descent. While I and a friend were in a canyon with exits only at each end, we encountered a fierce store complete with heavy rain and hail. The trail turned to a complete muddy soup with clay that stuck to everything. We were left to drag bikes with wheels that would not turn for several miles.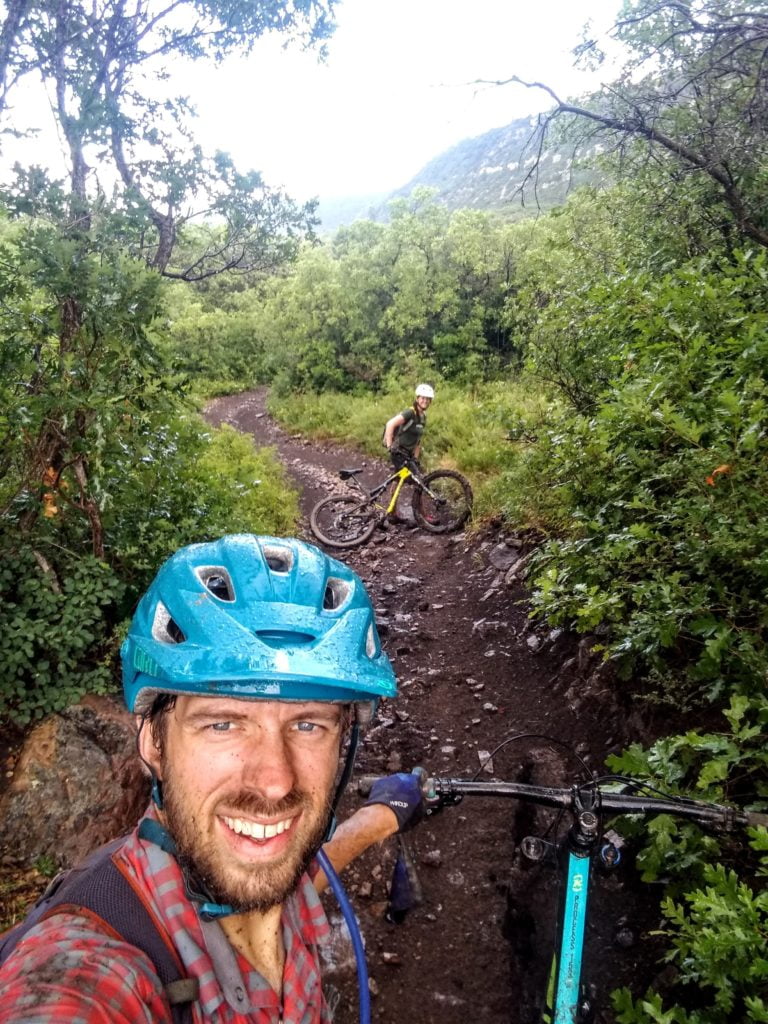 A little bit after this photo, as the rain kept pouring I started to shiver and knew that I needed to warm up. We started with a trailhead temperature of 70 degrees and expected 80s at the bottom. Thankfully though I had my Teca jacket along and I was impressed how quickly it allowed me to get to a comfortable temperature in the rain.
Overall, the Cotapaxi Teca Windbreaker has proven to be an extremely useful piece of kit that lives in my pack on every ride. I haven't ever been sorry for bringing it along.
Pros:
Packable and Light
Great Fit
Well Design Hood
Unique Colors
Cons:
Not a Full Rain Jacket
No Closure on Pockets
Minimal Venting
Buy Now