Ride Info
| | |
| --- | --- |
| Bike | Marin Rift Zone 3 Size Medium |
| Trail System | 18 Road, Fruita Colorado |
| Trails Ridden | Prime Cut, Joe's Ridge, Mojoe |
| Total Distance | 5.2 Miles |
| Testers Weight | 150lbs |
| Testers Personal Bike | Kona Process 153 |
I recently visited the Fruita Fat Tire Festival and got a chance to ride the Marin Rift Zone 3. The Rift Zone 3 is a 29″ full suspension trail bike. Designed around a 120mm rear suspension and 120mm fork the Rift Zone sits squarely in the short travel trail bike category.
The Rift Zone comes in 3 builds (1, 2 and 3) that start at a MSRP of $1,599.99 for the "1" and go up to the $2,649.99 Rift Zone 3 that I tested. All of the models use the same alloy frameset. It features Marin's Multitrac Suspension layout. The rocker link provides a progressive leverage ratio with a single pivot, linkage driven design.
Components and Build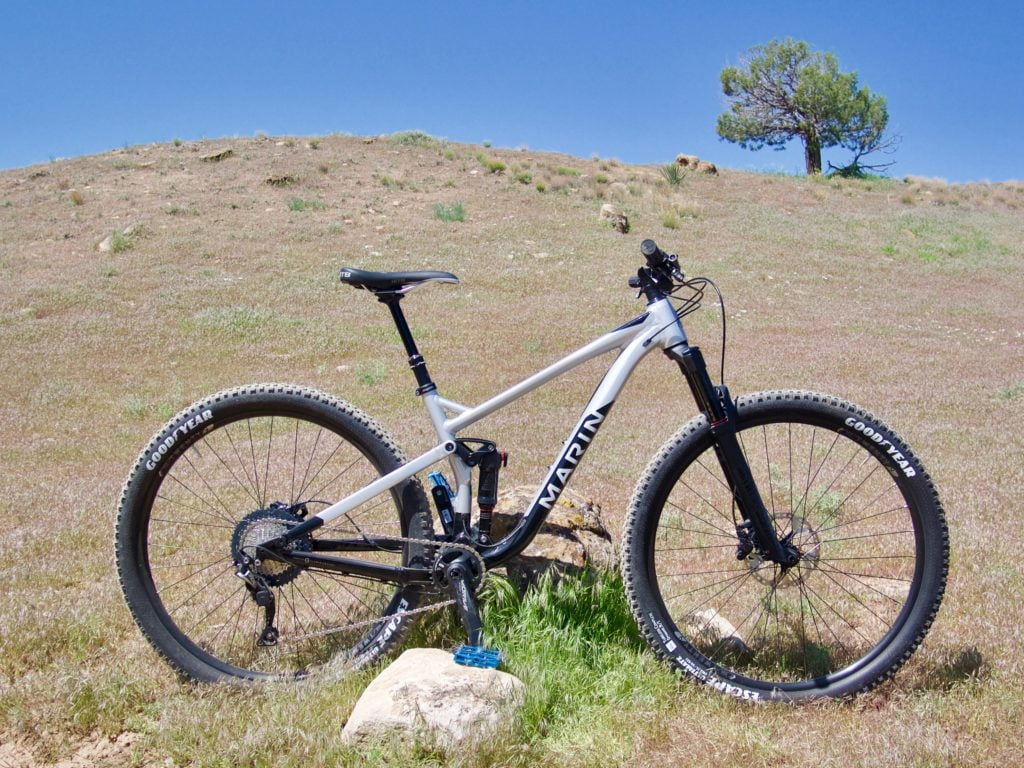 The build on the Marin Rift Zone 3 is dominated by mid level Rockshox and Shimano Components.
On the suspension side you get a Rockshox Revelation RC fork. This fork now shares the same basic design as the higher end Pike. It is plenty stiff at 120mm and I could see adjusting the travel out to 130mm to make the Rift Zone a little bit slacker in the front. It is a capable fork that won't hold a bike in this price-point and travel range back.
The rear shock is a RockShox Deluxe RT Debonair. This shock seemed to mesh pretty well with the Mutlitrac platform. I did not touch the lockout while climbing but it's there if you want it.
Both drivetrain and brakes are Shimano components. The Shimano Deore M6000 brakes grab onto 180mm and 160mm rotors. This was a fine combination and provided confident braking on the steeps.
The drive train I have to say was the most disappointing part of the build. The 11 speed Shimano SLX 11-46 cassette and derailleur combo was inconsistent and clunky in its shifting. On more than one occasion I almost slipped a pedal from the lack of response and jarring shifting characteristics under power. I would have been much happier with an 11 speed SRAM NX system.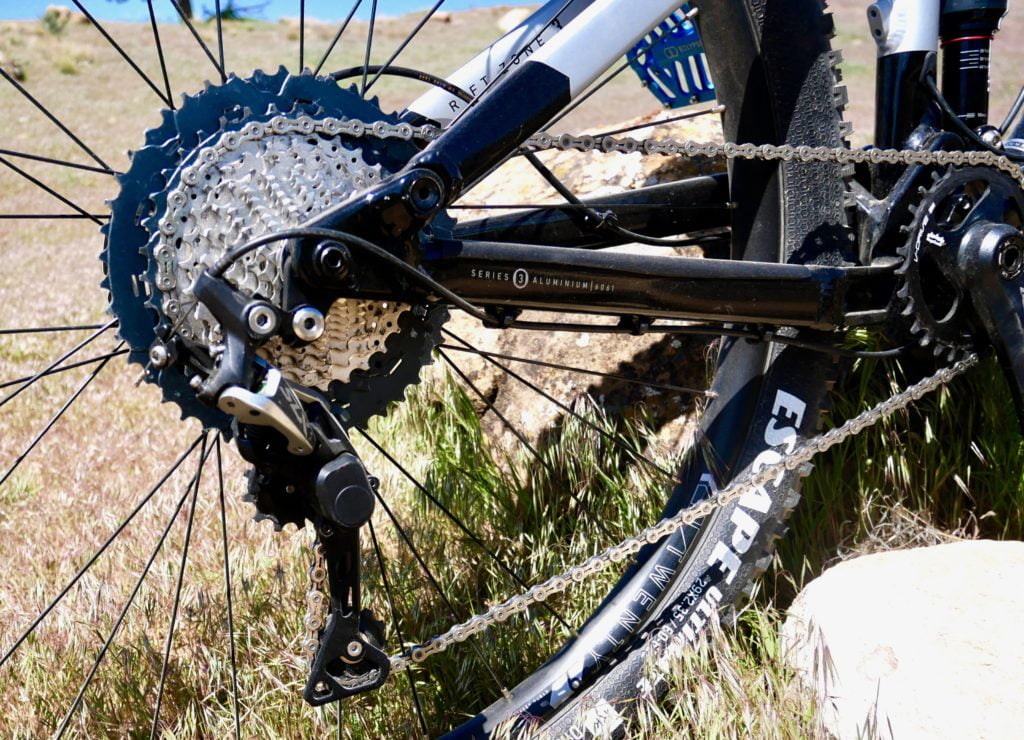 The rims on this build are house branded 29mm inner width laced to formula hubs. My demo bike had Goodyear Escape 29×2.3 tires. This is not the stock tire but these tires were fitted as part a demo partnership with Goodyear. After riding, I have no complaints about these tires. I was quite impressed actually.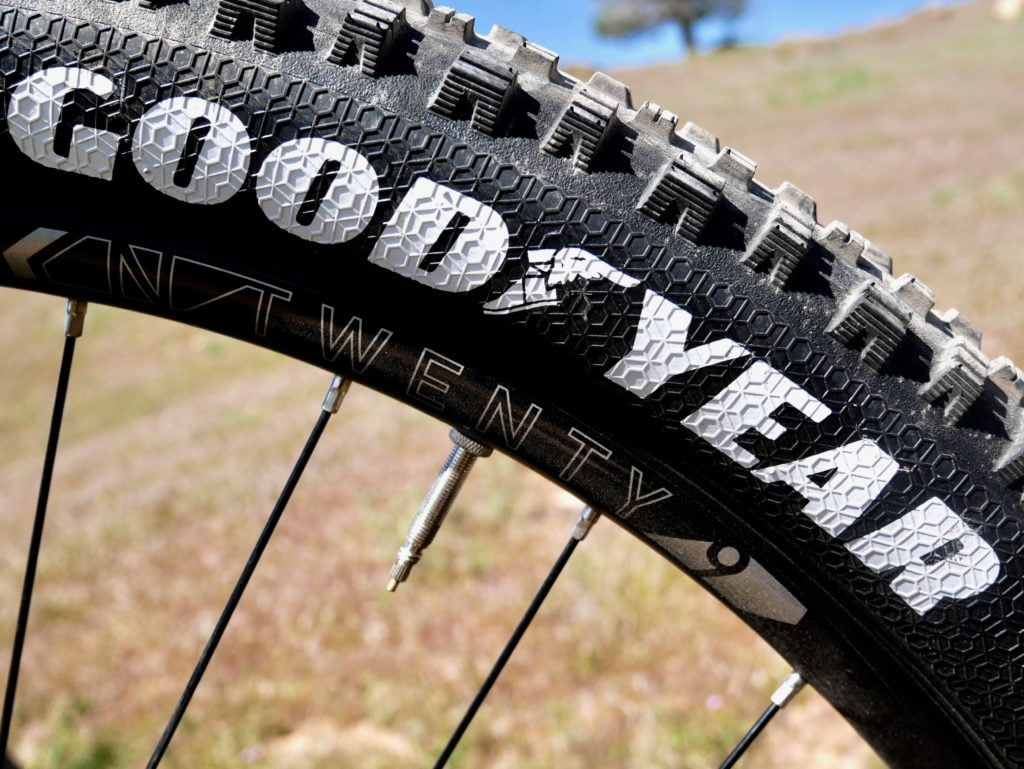 Ride Impressions
My ride started with a climb up Prime Cut in the 18 Road trail system. All of the trails here are very familiar to me so I was able to focus specifically on the bike's performance. This climb gave me a good chance to make observations on the Rift Zones performance when climbing.
The suspension felt firm as I applied power which made the initial climbing experience feel efficient. However the Shimano drivetrain eroded that confidence. With its pops and random shift timing I was quickly unsure of when I needed to shift while climbing. This bad shifting could be blamed on poor setup but I have the suspicion other's might notice the same kind of issues.
As I got to steeper parts of the trail I noticed that the front wheel did have a tendency to lift and wander. To counteract this I found myself more hunched over than normal as I climbed. The Rift zone has a virtual seat tube angle of 74.8° at an unspecified saddle height and an actual seat tube angle of 67.4°. These kind of numbers are starting to look a bit dated at this point and they feel a bit dated when climbing seated as well.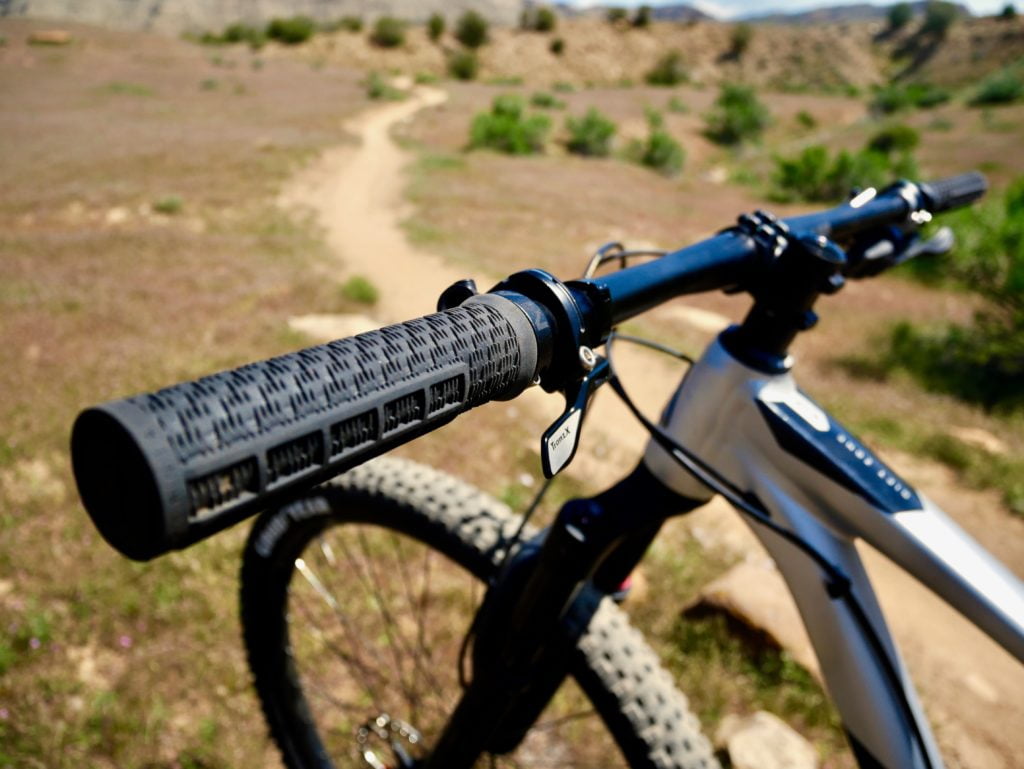 When I pointed the Rift Zone downhill, I got along with it much better. The bike had a playful feel and got up into the air easily. The suspension resisted bottoming out well down the jumps and drops on Mojoe and didn't get in my way.
There were a couple of G-outs where I think I would have appreciated another 10mm or 20mm of travel up front but the 120mm fork worked just fine. The TransX dropper gave me no issues and the 120mm of drop that it provided worked great on my size medium demo bike.
Conclusion
The Rift Zone is labeled "Made for Fun" and I think that is really a pretty accurate description. Even though it is a short travel bike it is not a bike I would choose for something like cross country or endurance racing. It did not have a "racy" feel. There are bikes on the market that have had more recent geo updates that make them better climbers
Unfortunately, the top end model is held back by the drivetrain used. I would actually consider purchasing the Rift Zone 2 instead that includes a NX 11 speed drivetrain.
If you categorize yourself as a "trail rider" that is slightly biased towards descents over climbing the Marin Rift Zone may be a bike to take a look at.
Buy Now