Minnesota based Framed Bikes has long been associated with a whole slew of fat bike options including full suspension fat bikes and to a lesser extent 27.5+ hardtails and road and adventure bikes. Now framed has launched in a new direction with their Bootlegger Carbon, full suspension XC bike.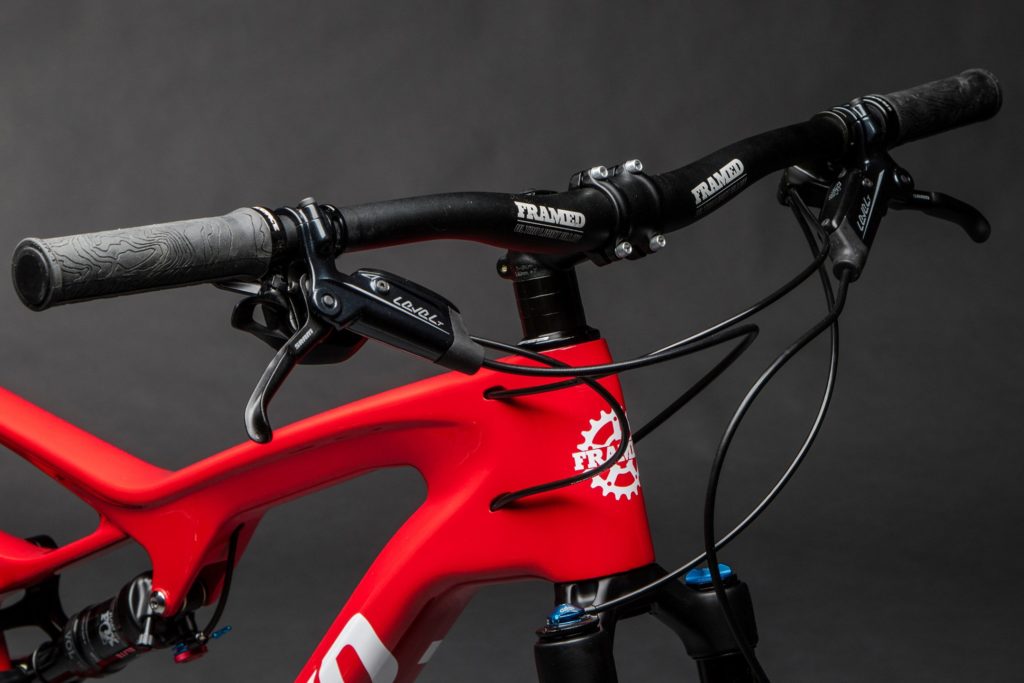 The Bootlegger features a horst link 4 bar linkage suspension system with 100mm of travel. It's also designed to be run with a 100mm fork up front. The geometry chart checks out as being in line with the latest crop of XC race rockets, 68 degree head tube angle, 438mm chainstays and 428mm reach on a medium.
The Framed Bootlegger comes in 3 different builds. The base model is the "NX 1×12 – Rockshox with Alloy Wheels" build and retails for a very tempting $2,299.95. The next build up is the NX 1×12 – Fox with Alloy Wheels build that goes for $2,599.95. The final build that goes for $2,999.95 is the NX 1×12 – Fox with Carbon Wheels. A Carbon XC bike with for 3000 dollars is rare, one with carbon wheels is just about unheard of.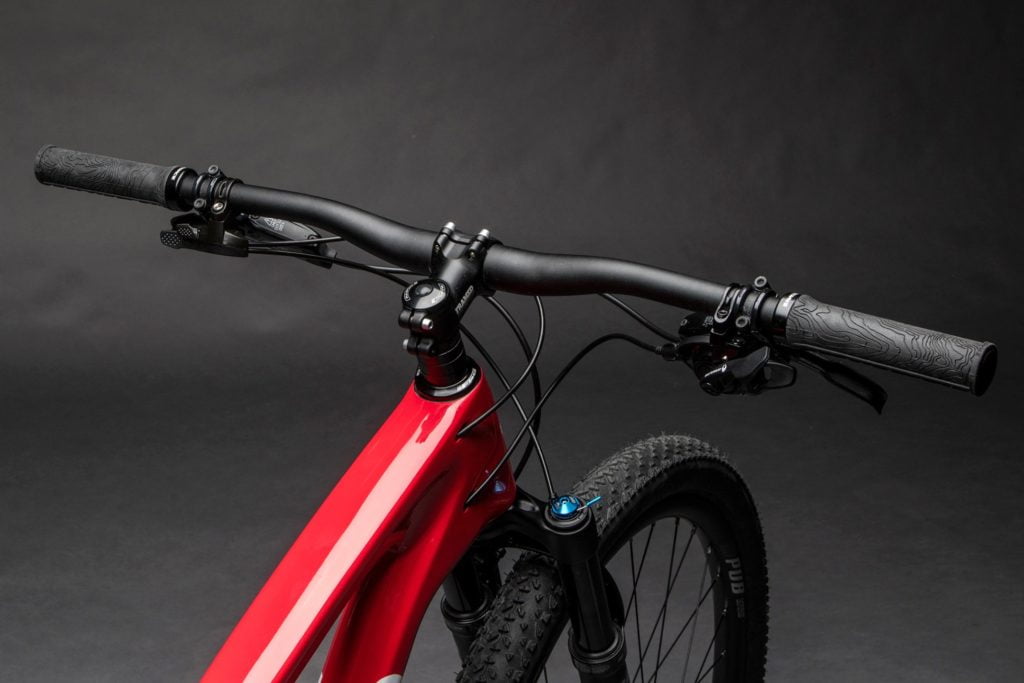 Weights for the builds have not been published but on paper there is nothing to suggest that this bike wouldn't be a very capable XC race contender. Framed has specced the bikes modestly with NX drivetrains, SRAM level brakes and in house alloy cockpit components. But for the price each of the builds seems very compelling.
You can find out more about the Bootlegger at Framed Bikes Website: https://www.framedbikes.com/collections/mountain-bikes/products/bootlegger-carbon-mountain-bike-29