The new SRAM direct mount "Transmission" (Be warned clicking that link will expose you to some extremely hyperbolic marketing copy) has arrived. I won't bore you with yet another overview of the features. As the headline says prices run anywhere from $1599 to $2699. It's not only the cost though that has me less than jazzed about this new system though.
Compatability
First, the drivetrain is not backwards compatible with any current Eagle components. This means that if you already have an eagle drivetrain, you will need to replace all of your components in order to use the new direct mount system. No backwards compatible cassettes, cranks or chains. This makes the prospect of upgrading significantly more expensive that previous AXS releases where mechanical and electronic components could be interchanged. It's also good to note here that this means you can't switch back to mechanical if that's what you decide you prefer.
The new drivetrain requires a UDH compatible bike. This means that any bike that does not have UDH derailleur hanger cannot use this system. All of the new engineering effort that SRAM put into this system, is completely wasted on all of those bikes. So if you want to get those features you may very well be buying a new bike too.
Only Robots
The drivetrain is electronic only, which means that you will have to worry about batteries. While electronic drivetrains do offer some advantages over mechanical drivetrains, such as smarter adjustment, they also come with the added worry of battery life and just keeping the things charged.
The other part to adding electronics to integral parts of our bikes that must be considered is whether manufactures will continue to support the system with software long after the parts have entered service. I can walk out to my garage right now to make all the adjustments necessary on a SRAM x9 derailleur that was introduced 13 years ago with a screwdriver. Will the SRAM AXS app continue to work 10, 20 or 30 years into the future?
Patents
Finally, the new direct mount system is patent encumbered. SRAM has patents on the direct mount system from as far back as April 2021. This means that other manufacturers may not be able to produce similar systems, which limits competition and innovation in the market.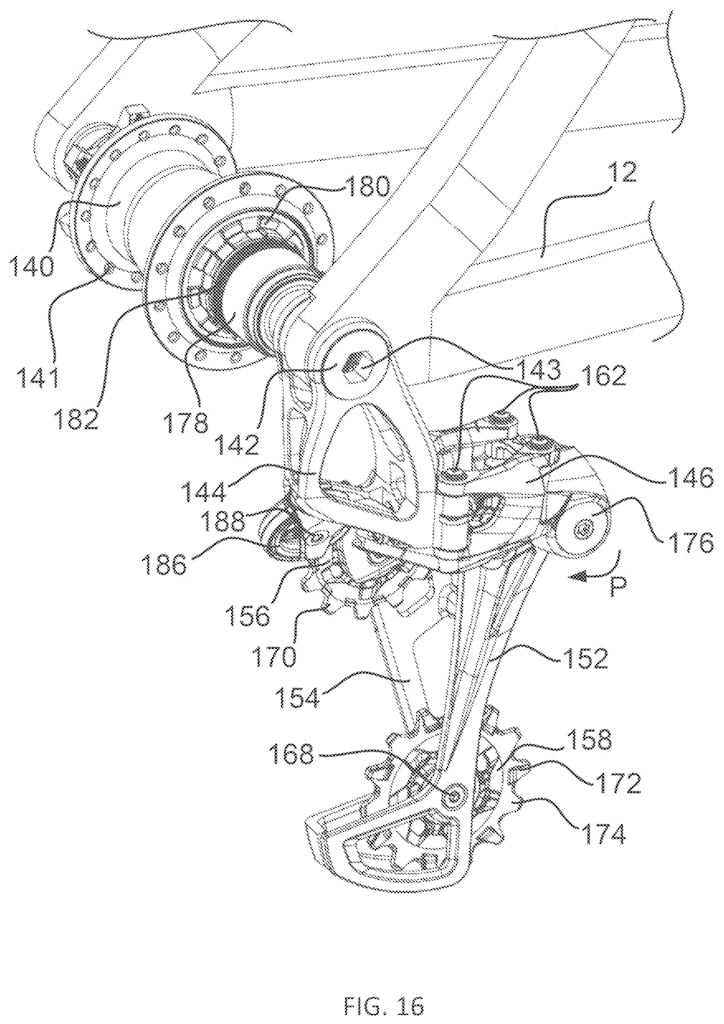 Cost / Benefit Ratio
In addition to the issues mentioned above, another drawback of the new SRAM direct mount drivetrain is that the day-to-day increase in performance from all accounts is incremental, rather than revolutionary. While the new system does offer some benefits over other drivetrain systems, such as improved chain retention and a simplified installation process, in my mind the overall improvement in performance is not significant enough to justify the high cost and other limitations of the system for most riders.
While the new SRAM direct mount drivetrain may offer some advantages over other drivetrain systems, the high cost, lack of backwards compatibility, UDH compatibility requirements, electronic-only nature, and patent encumbrance make it less appealing to potential buyers. I think we'd do well to consider our actual needs before investing in this new system.