Strava has a unique challenge as it tries to appeal to a wide range of athletes. The up-sell to premium has often been a hard sell. Not all the premium features appeal to all riders. For example if you don't have a heart rate monitor or power meter much of the advanced activity analysis isn't super useful. On the other hand, if you always ride in the city, the safety features might not be very useful.
Now Strava has split these premium features out into new packs that are available individually. There are three packs: Training, Safety and Analysis. Each pack can be purchased individually for $2.00 a month or you can get all the premium features for $5.00 a month as long as you pay annually.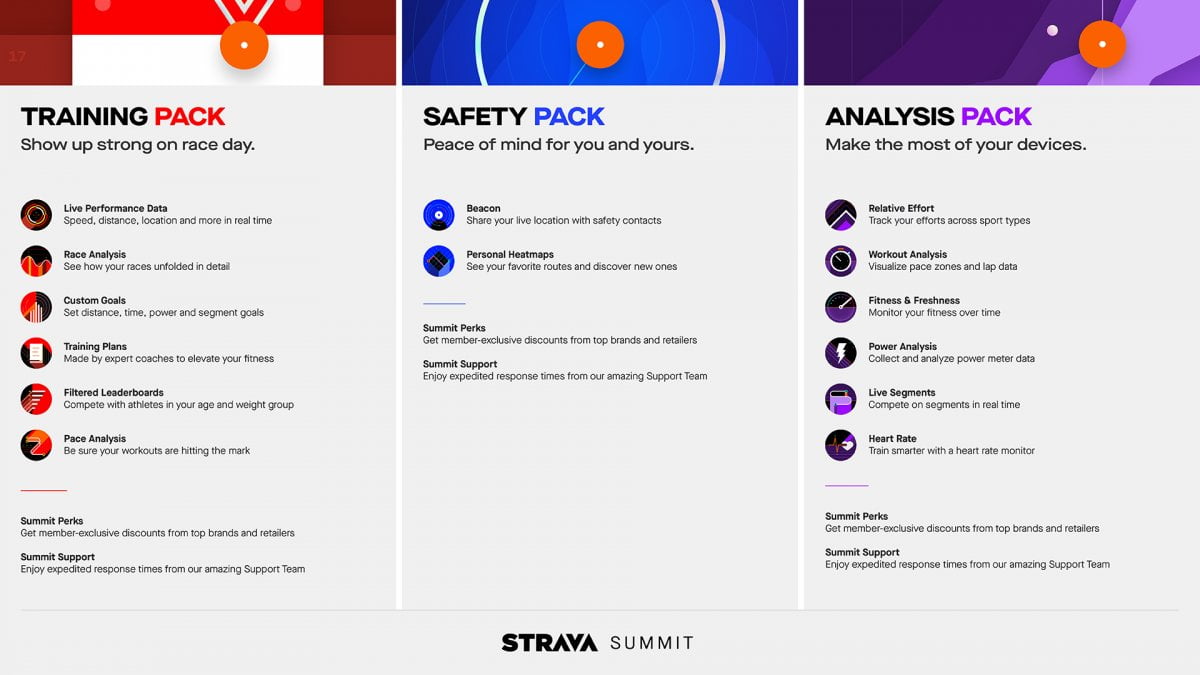 The one bummer for me as a mountain biker, is I feel like the features I would use most still span multiple packs. I would probably use the beacon from the safety pack, Live segments from the analysis pack and custom goals from the training pack.
Other features, I don't think I would get any use out of, so it is hard to know that I'm paying for those unused features. The market does seem ripe for a mountain biking specific tracking app to fill the odd niche that we require. We'll have to wait and see if anyone is able to make an impact in this market. Overall your particular needs are going to determine if Strava Summit is a good value for you.