Let's face it, we aren't all downhill speed demons or xc nerds. There's a huge segment of mountain bikers that just love to ride their bike. Unfortunately, a lot of the clothing options available move toward the extremes of mountain biking instead of taking a middle road. The Mountain Surf Shorts for Club Ride however nail the balance perfectly.
Club Ride Mountain Surf Shorts: Fit and Quality
The Mountain Surf Shorts are made from a high performance blend of 95% Polyester / 5% Spandex. This gives the fabric a very nice stretch / tech feel. They fit true to size and also feature a WR finish for water and dirt repellency. I've really appreciated having the WR finish and I have noticed that they dry out much more quickly after crossing creeks or weathering some light rain.
These baggies fit tighter against the legs than a normal hiking or athletic short but they left plenty of room to fit my chamois underneath. I will note that these shorts don't come with a chamois, but this does mean that you can pick out a chamois that will work well for you independent of the shorts. These shorts fall very nicely at my knees. They don't get too short when crouched down and they also do not interfere with my leg movement when pedaling. I don't ride with knee pads but I think a pair should fit no problem underneath.
The bit tighter fit is not at all uncomfortable both because of the stretchy nature of the fabric and because the shorts feature a seamless crotch gusset that makes movement easy. Another added benefit of the tighter fit is that items placed in the deep and well designed pockets don't jostle around as you ride. Instead they are held against your legs comfortably. I have been in the habit of removing all items from my pockets and stowing them in my backpack because they would annoy me. With this pair of shorts however I had no problem keeping my wallet, keys and phone in the zippered pockets.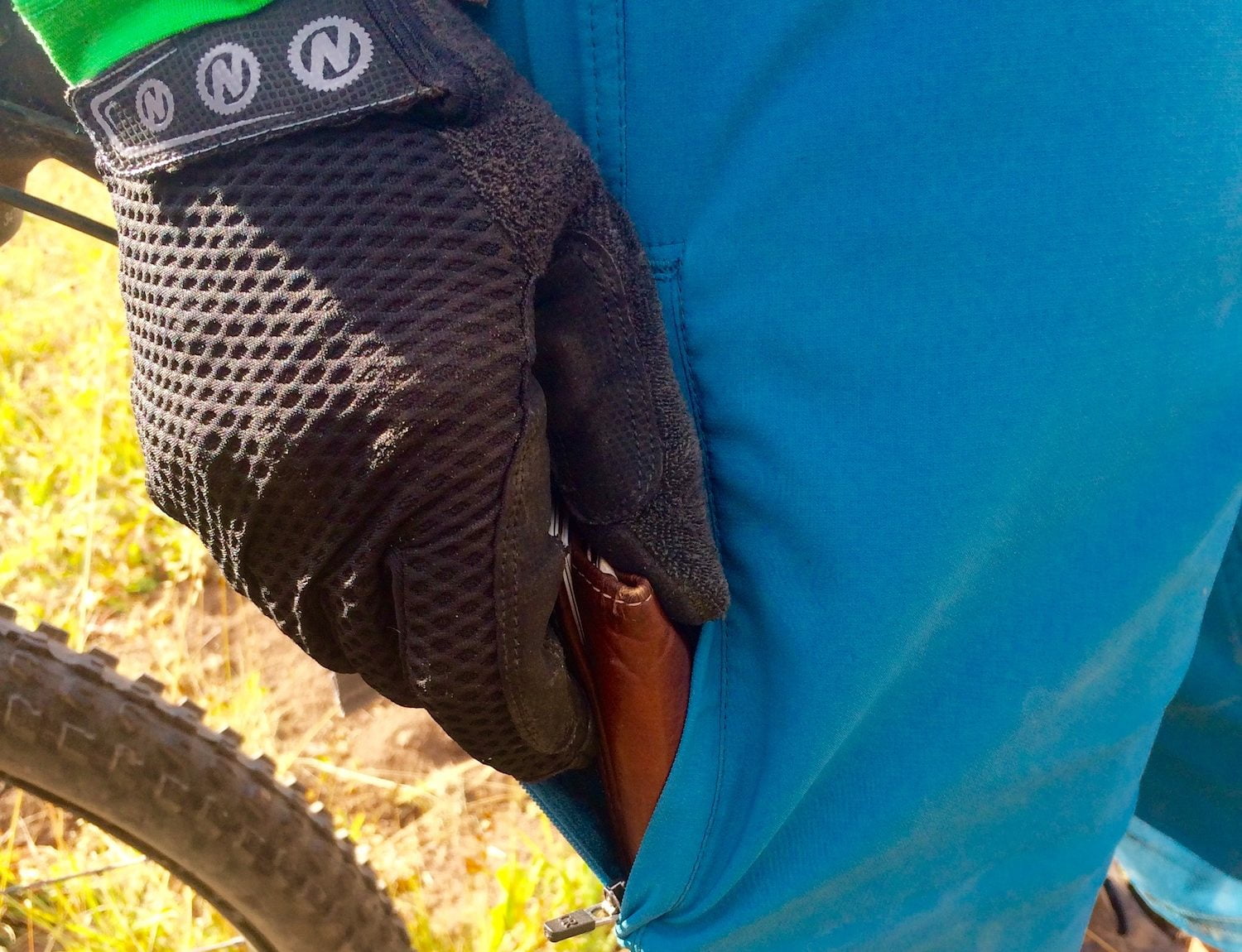 Aesthetically, the Mountain Surf Shorts look pretty tame in the world of baggies. There are no brash logos and the colors available are understated instead of flashy. I really like this about these shorts. I did not feel weird going to a restaurant or park after a ride.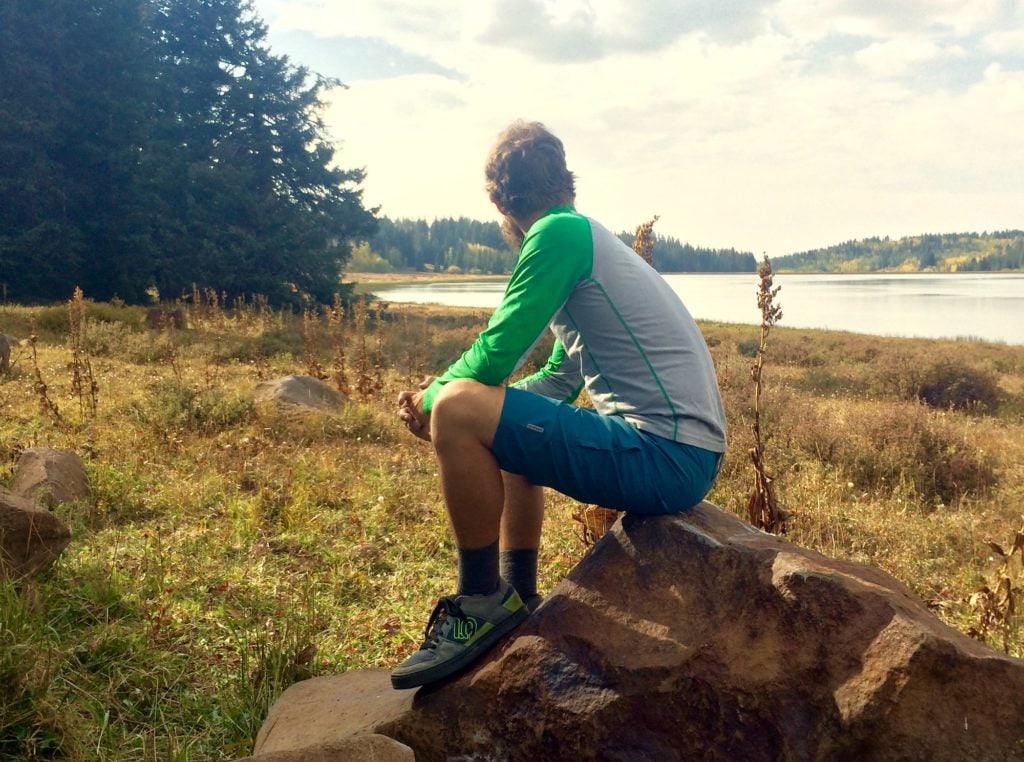 Not only do these shorts function very well, they fall at a very nice price point. Available for around $50 as of this writing on Amazon, these shorts provide a very nice value. Even at their retail price of $79.95 I would rate these shorts as a good value for someone looking for non-flashy, high performance baggies.
Pros:
Cost
Quality Construction
Slim sizing and well designed pockets
Non "bro" looks
Cons:
They won't scream what brand you are wearing
Buy Now
Photos by Nikki Stenson