Granite Design has recently introduced a new product, the Granite Quiver Tool Roll, which offers an alternative solution for cyclists looking to carry their gear during rides. Unlike traditional saddle bags, the Quiver Tool Roll is a simple roll-up tool bag that offers a secure and efficient way to carry your extra kit.

The Quiver Tool Roll can be easily attached to your bike using a dial that tightens and secures the roll and its contents to the saddle rails or anywhere on the bike. It features three separate storage pockets and a zip pocket for added security, making it easy to organize your gear and store small items such as spare change and credit cards.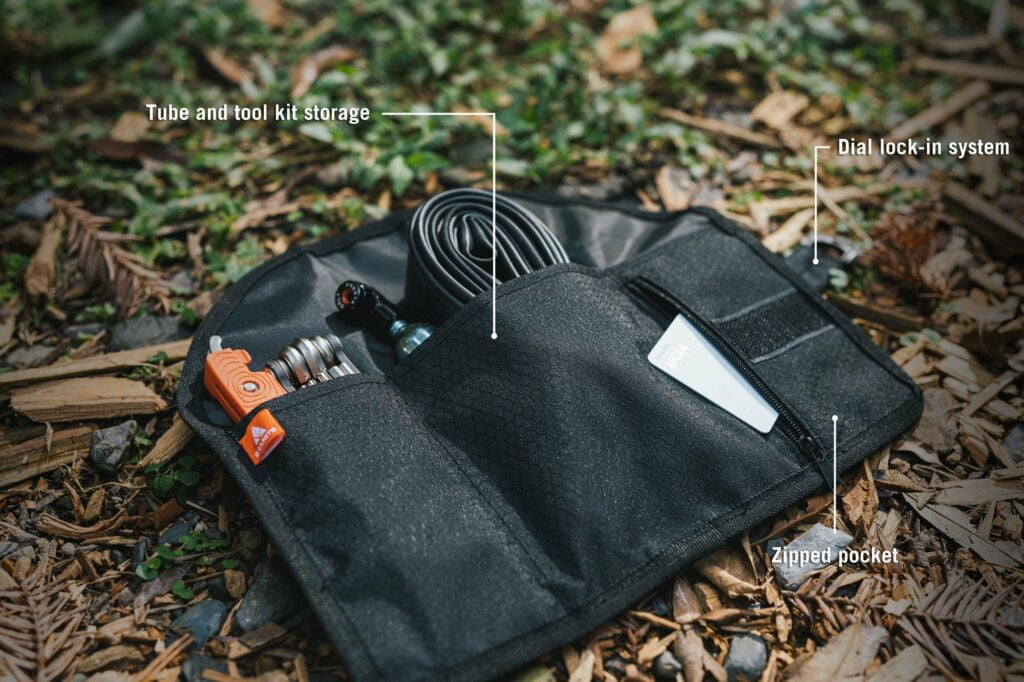 Another notable feature of the Quiver Tool Roll is its splash-proof fabric that protects your gear from water, mud, and grime. Moreover, the design is dropper post-friendly, allowing cyclists to drop their saddle and get rowdy on those descents.

Overall, the Granite Quiver Tool Roll is a convenient and durable storage solution that offers an alternative to traditional saddle bags.