Table of Contents
The Shaw Shirt comes to us from Flylow, a company better known for its snowsports gear. We were excited to test out some of their mountain bike line this year. Let's take a look at the long sleeve Shaw Shirt below.
Construction
The Shaw Shirt is constructed from a 92% polyester, 8% spandex blend. I would categorize the fabric as a medium weight. The fabric has an unusually soft textured feel that is very comfortable and stretchy.
In addition to a great feel, the fabric is treated with Polygiene for extra order prevention. The fabric is also rated to provide sun protection of 30+ UPF. You won't get quite as much coverage from the sun as a full sun shirt with a hood, but having some protection is one of the reasons to wear a long sleeve instead of a short sleeve jersey.
The cut of the Shaw Shirt is described by Flylow as "Relaxed enduro" and I think this is a pretty good description. On my relatively this frame, the shirt fits relatively close to my body. It is not skin tight nor flapping wildly in the wind. The length is great for an active sport like mountain biking.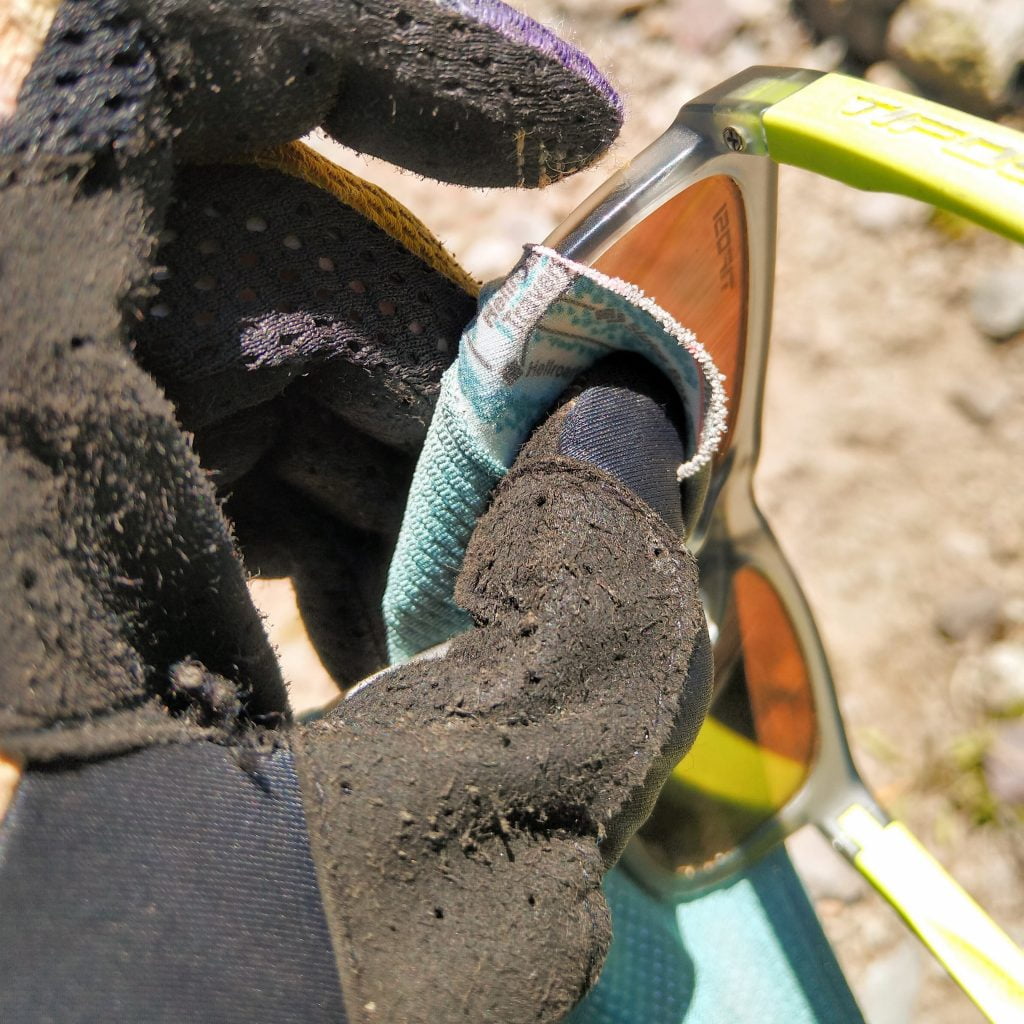 The shirt is relatively low on the bells and whistles. It does feature a sunglasses wipe hidden under the bottom hem. As a fun little touch, this sunglass wipe features a winter ski resort map. Just a little reminder that winter is coming.
As far as designs available, it is available with or without a bold logo across the front. Giving the consumer the option of whether to fly a brand's logo "loud and proud" is a really nice touch. Something I wish more brands would do.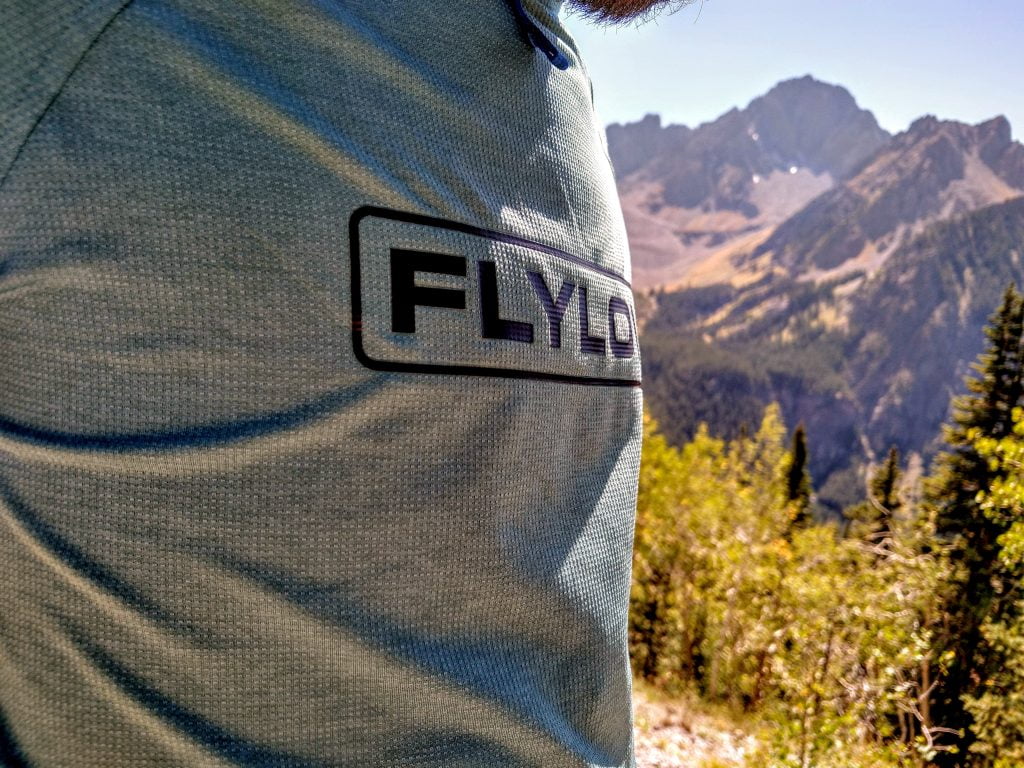 Riding Experience
I used this jersey this summer in the bike park, on big mountain rides, and cruising my local desert trails. It performed well in all conditions. The shirt vented well and dissipated sweat quickly.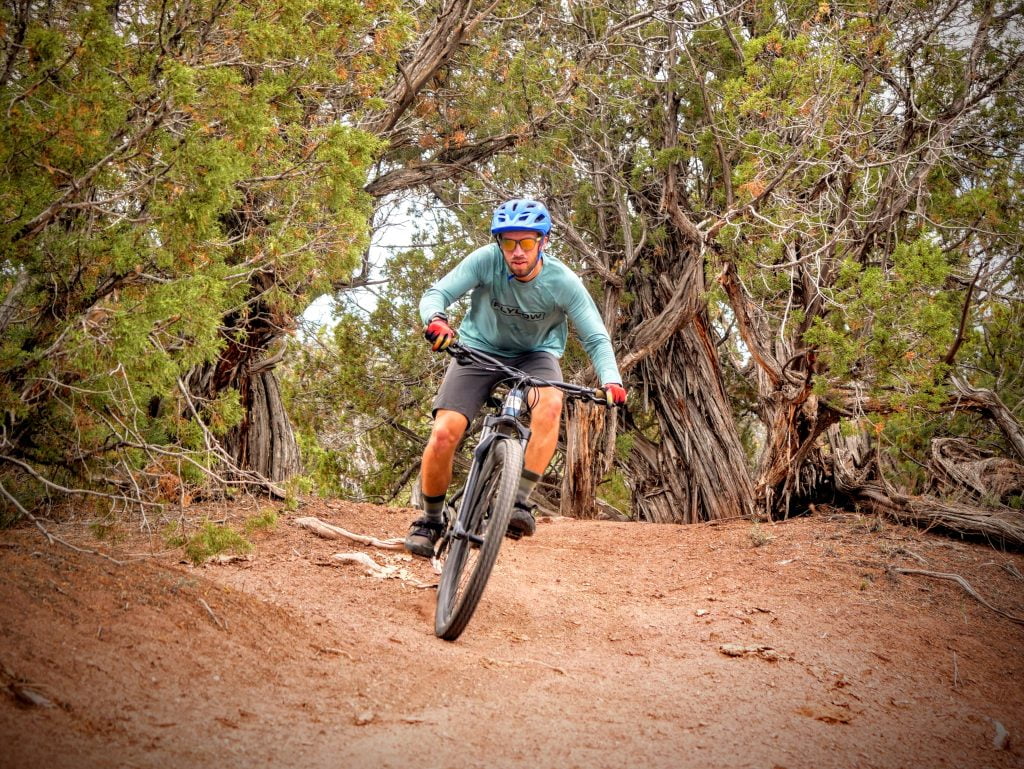 For me, the Shaw Shirt was perfect as a jersey on days that were a touch cooler than the full heat of summer. Anywhere from 50 – 80 degrees seems about perfect. I did give it a try on a 90+ desert ride and I must say I was wishing for something a bit lighter.
The fit is just about perfect. The sleeves are neither too tight nor too loose. It really seems like some care has been put into the tailoring of this garment. The fabric also feels very robust. I worry less about ripping this jersey than many that I have owned.
Final Thoughts
The Flylow Shaw Shirt is a great all-rounder. If purchased with the more understated branding it could easily pass as an everyday long sleeve shirt as well. This was my first time testing Flylow mountain bike gear and I left impressed.