We took a look a look at the Marin Rift Zone a couple of years ago and really liked what rode at that point. Well after a couple of years Marin has revised the 2021 Marin Rift Zone and we're back on the latest version.
What has Changed
The 2021 Marin Rift Zone 29 has always been intended a XC / Trail bike designed for going fast while still having fun. Marin perhaps tipped a bit more toward the fast / downhill side of things when they redesigned the Rift Zone. The bike now features 130mm of suspension up front instead of 120mm. I suggested this in my last review as I felt the front end held the bike back. The rear end also gets a travel boost from 120mm to 125mm.
With the travel changes, the geometry has been tweaked as well. Marin extended the reach on a size medium by 14mm to 455mm. In addition, the redesign sucks the chainstays in by 10mm from 435mm to 425mm. With the additional front-end travel, the bike has also gotten a slacker headtube angle at 65.5 instead of 67.5. In order to keep good climbing performance, the seat tube angle has gone from 74.8 to 76.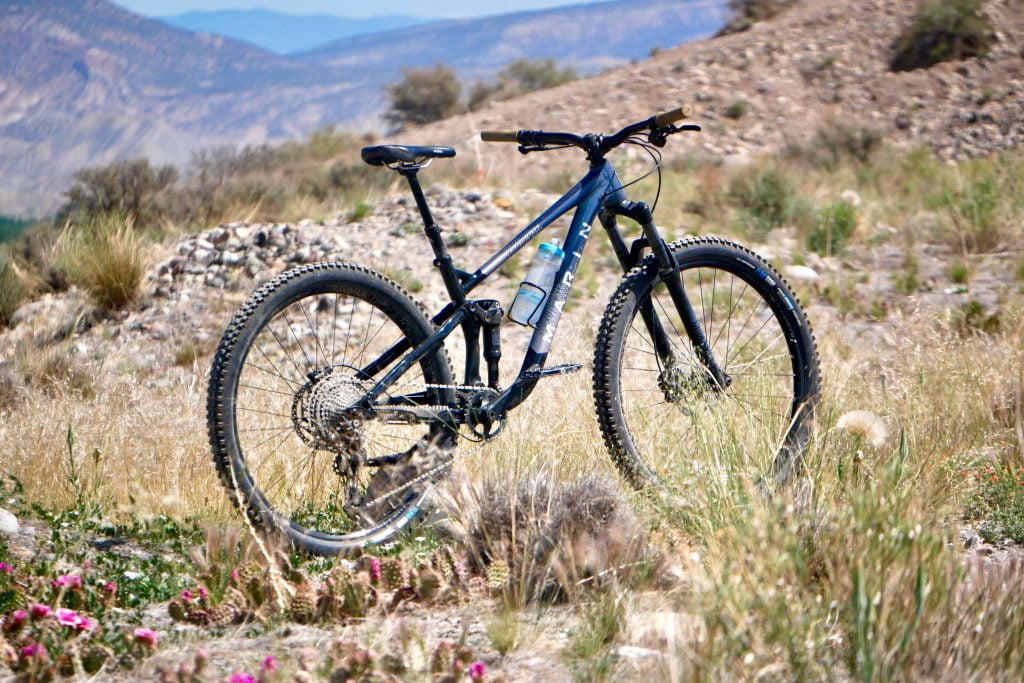 I will note that the fit and finish on the frameset is a step above what I was expecting. The paint is a really nice iridescent metal flake that looks even better in person than in the photos. All of the pivots feel very solid. The bottom bracket is threaded for ease of maintenance. The bike does have completely internal routing. The bike world seems divided currently on whether this is a plus or a minus.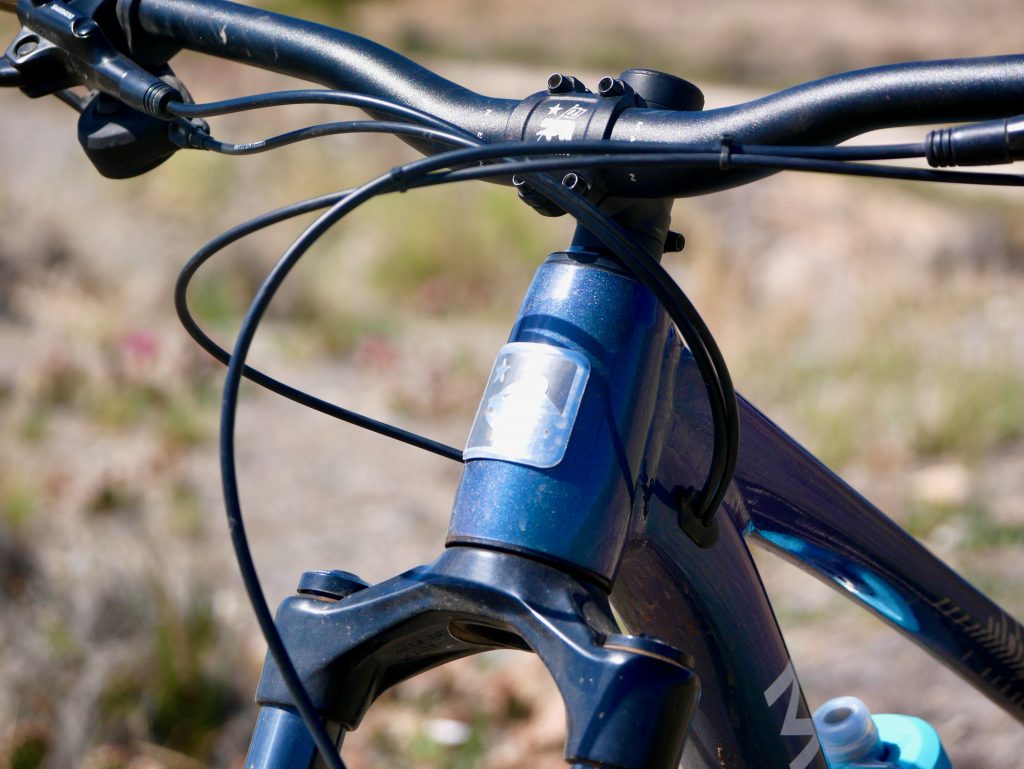 Marin has updated the build kits of course. This time we are on the mid-level "2" model vs the top end "3" model we tested last time. I don't think it is particularly valuable to compare the component specs to a bike from 2 years ago, so we'll evaluate the build on its own merits.
Build Kit
The Marin Rift Zone 2 features a Shimano Deore 12 speed drive train, Shimano BR-MT200 two piston brakes and a Rockshox suspension with a Recon Silver up front and a Deluxe Select R in back. The build overall resembles many other builds in a mid-level trail bike.
The Deore 12-speed drive train has performed flawlessly. The shifts are smooth and the derailleur has not needed tweaking. Shimano's shift to 12-speed has not only brought additional gear range but a vast improvement in shifting performance. One of our complaints on the last version of this bike was with the 11-speed shifting being inconsistent. No problem here. The Shimano brakes similarly have been worry-free. If you ride super long, steep descents on a regular basis you might consider an upgrade to 4 piston brakes at some point.
In the suspension department, the Deluxe Select R driving the single-pivot suspension does a great job. Most people won't find any reason to upgrade or change this selection. It does not have a lockout, but the suspension feels very controlled even without it. The Recon Silver fork for harder charging riders or heavier riders may find a speed limit. 130mm is the maximum I'd go on 32mm stanchion fork.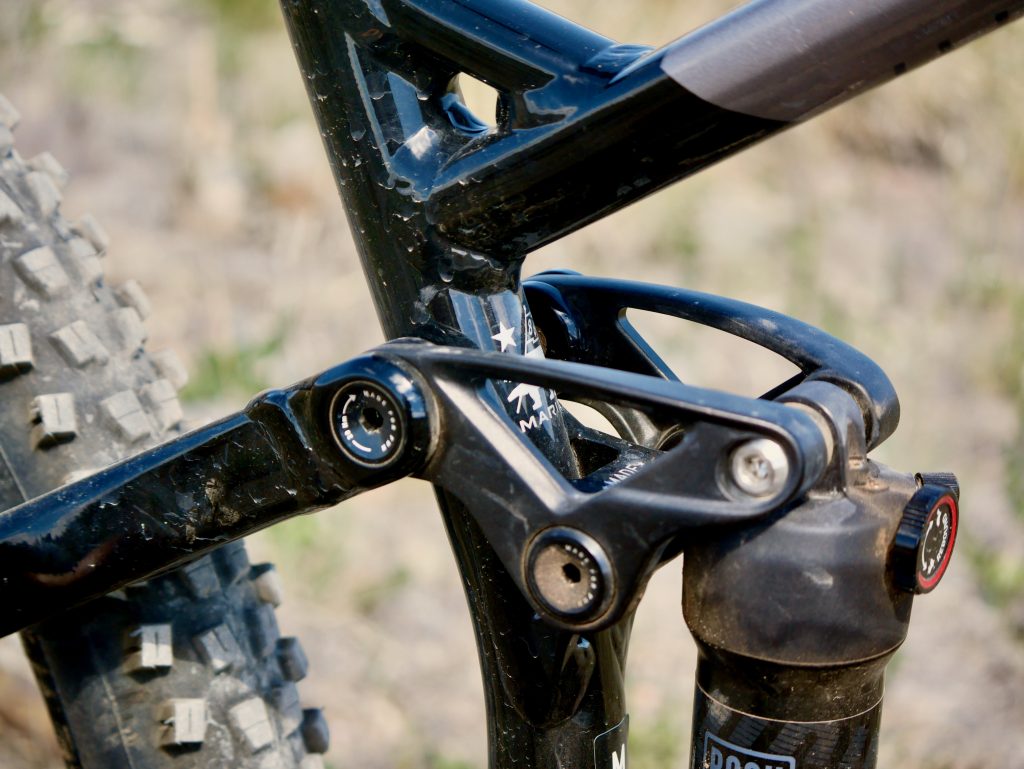 There are few areas where the built kit fell down in testing, however. On a size medium bike Marin has specced a 150mm dropper post. The TransX dropper itself functioned great and included a very nice lever. However, I could not insert the dropper far enough to allow me to have a proper seat height with the suspension pivot and seat tube layout. At 5'9″ I'm firmly in the medium size for reach so it is surprising that Marin would spec a dropper too long for someone like me, an average-sized human.
Marin is not alone in making this mistake, the Diamondback Release 29 I tested last year suffered the same problem. I know the 150mm dropper looks better on the spec sheet but what it will mean for many riders is that they'll be spending extra to replace the dropper. I went ahead and replace the dropper with a PNW Ridge Dropper.
The other miss for me on this build was the tires. The Rift Zone 3 comes outfitted with Vee Tire Flow Snap 29×2.35″ tires in their Tackee Compound. With tubes, these tires were somewhat terrifying to ride. Slow rolling while skating around on anything even remotely loose the tires did a wild disservice to the capabilities of the bike. I quickly pulled out the tubes and was happy to find pretaped rims inside. Popped in some valves and they set up tubeless pretty easily. The tubeless setup helped with the traction issues, somewhat. But, the rolling resistance remained. At least I didn't feel like was going to wash out in every corner. For the amount of rolling resistance, I got on these tires though, the relative grip should be higher.
Ride Impressions
When testing this bike I did need to consciously section off the tire issues from the rest of the bike. Overall with the mild amount of travel and steep seat tube angle the bike felt "shorter" than I was anticipating. The stock stem specced on the rift zone is a very short 35mm. I did end up moving some spacers around and rolling the handlebars forward a bit to find a comfortable position. I could have of course increased the stem length a bit too to get a similar slightly longer feel.
Climbing with that steep seat tube and the 125mm single-pivot suspension feels efficient and controlled. With modern shocks the need for anything more than a well-designed single pivot setup is questionable. It's probably one notch below a full xc bike but that's not what this bike was made for anyways. Even with what would have been considered very slack head tube a few years ago the bike never got wandery when cranking around switchbacks.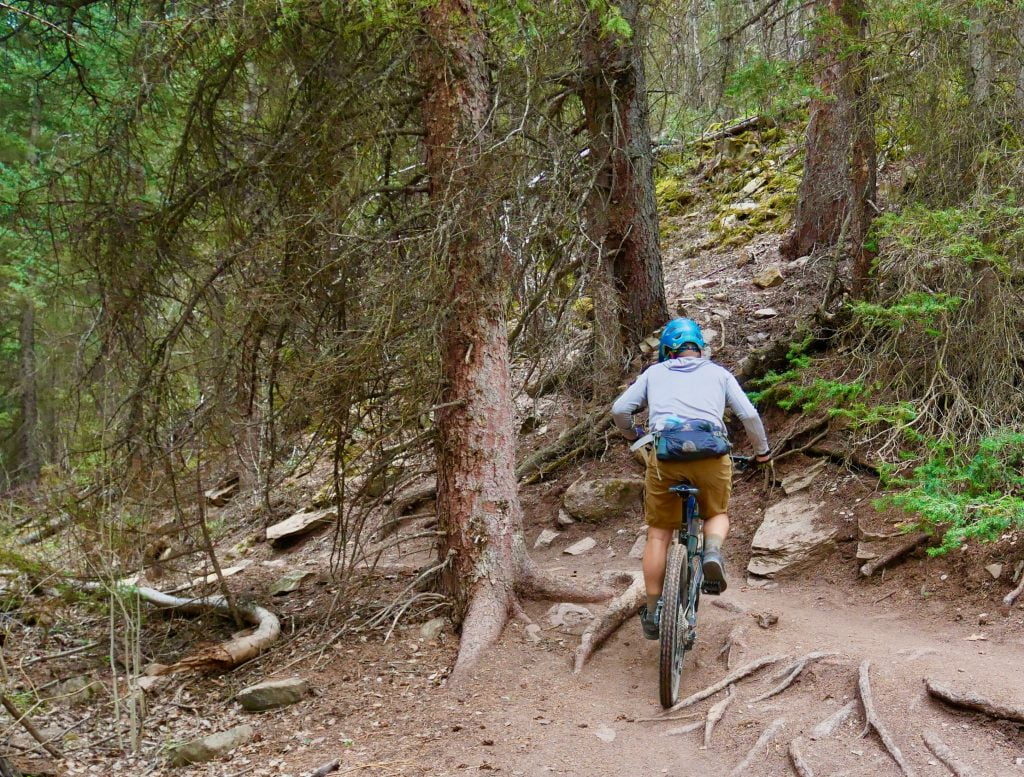 I was impressed by how "fun" this bike feels while descending. It definitely wants an active rider that will pay a little bit more attention to line choice and wants to bounce off of small bumps and undulations. Getting the bike in the air feels incredibly comfortable and easy. As mentioned previously the 32mm stanchion fork is the only part of this bike that gives it a lower speed limit. The rear pivots all feel very solid and track through hard riding well.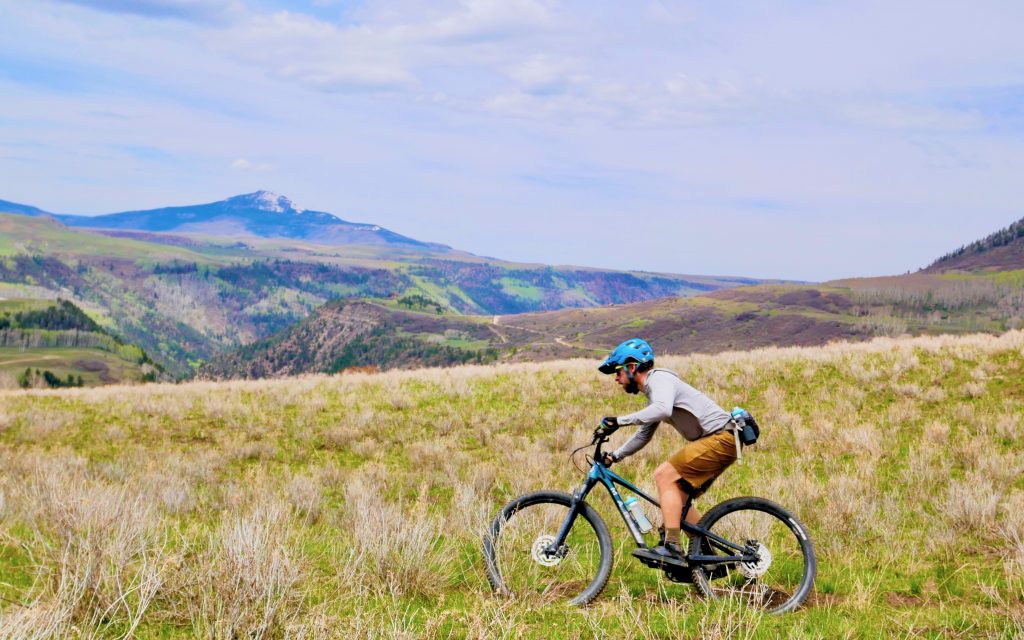 Final Thoughts
Marin has cleverly positioned itself as a brand with a big Performance / Price ratio. The Marin Rift Zone 2 is no exception to this. This bike will be a great fit for most users looking for a trail bike. It's not a burly bruiser of a bike, but it's very capable and extremely fun to ride. With some new tires and maybe a couple of other tweaks you'll have a really incredible and capable trail bike for right around $2k.