On the bike, we're always looking for clothing that does a myriad of things well. We need clothing that breaths well, wicks moisture, and regulates temperature. We also need our clothes to be flexible and stretch for dynamic riding while at the same time being durable. It's great if all this can come in a package that keeps the sun off. Plus, it's an added bonus if it doesn't look like we just came off the Tour De France or the motocross track. KÜHL sent over their Engineered™ Hoody for us to look at with this in mind.
Construction
The KÜHL's Engineered Hoody is constructed from multiple weights of their KUHLDRY AKTIV poly knit fabric. In using multiple weights, they have tried to balance ventilation and sun protection. The heaver fabrics provide UPF 25+ sun protection while the lighter, more breathable panels provide UPF 20+ sun protection. The fabrics also feature odor protection and have some stretch allowing freedom of movement.
The fit is a bit more of a relaxed athletic fit similar to an enduro / downhill oriented MTB jersey. The arms are sized just long enough to allow for thumb holes that provide a little extra warmth if needed. The stitching and seam placement combined with comfortable fabric means that this hoody feels like a second "loose" skin.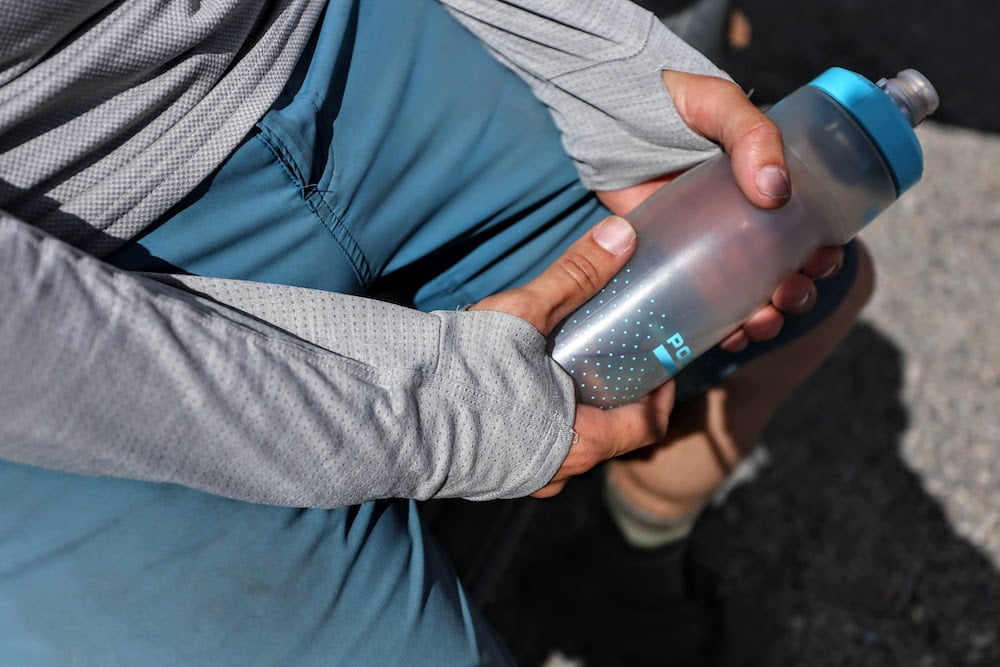 The hoody features a generous hood size which means that you can wear the hood either over or under a helmet. This is a welcome feature as taking off your helmet when you want just a little extra sun or wind protection can be cumbersome. I found that I used the hood more often than I thought I would because I was able to quickly flip up the hood and keep riding.
Riding Experience
So does KUHLDRY AKTIV actually keeps you cool and dry? In short, yes. Slipping into the hoody for the first time I was immediately impressed both by the fit and the feel of the fabric. The KUHLDRY AKTIV fabric breathes amazingly well start rolling at 5 miles an hour and it feels like you turned on the air conditioning. The fit is neither too tight nor overly baggy, perfect for active pursuits on or off the bike. Any perspiration I've had feels like it is quickly moved away from my skin.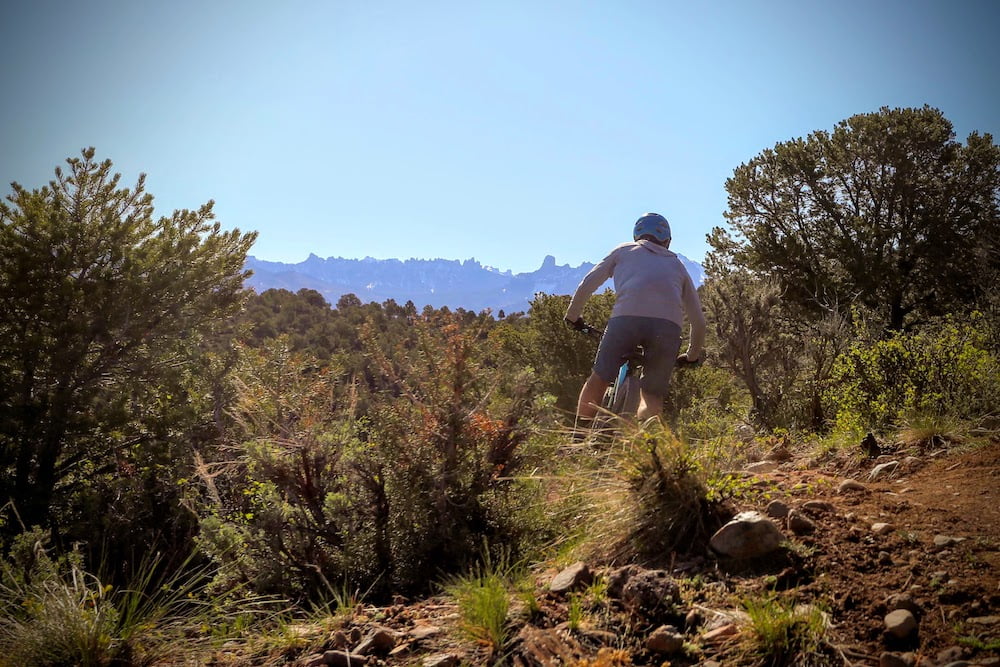 The fabric and construction of this hoody seems to have a very wide temperature range. I would be happy using this anywhere from the high 40s all the way up to the mid-70s. I've used this hoody not only for riding but also for ski touring as a spring base layer and while fishing in colder temperatures. It really feels like a very versatile garment.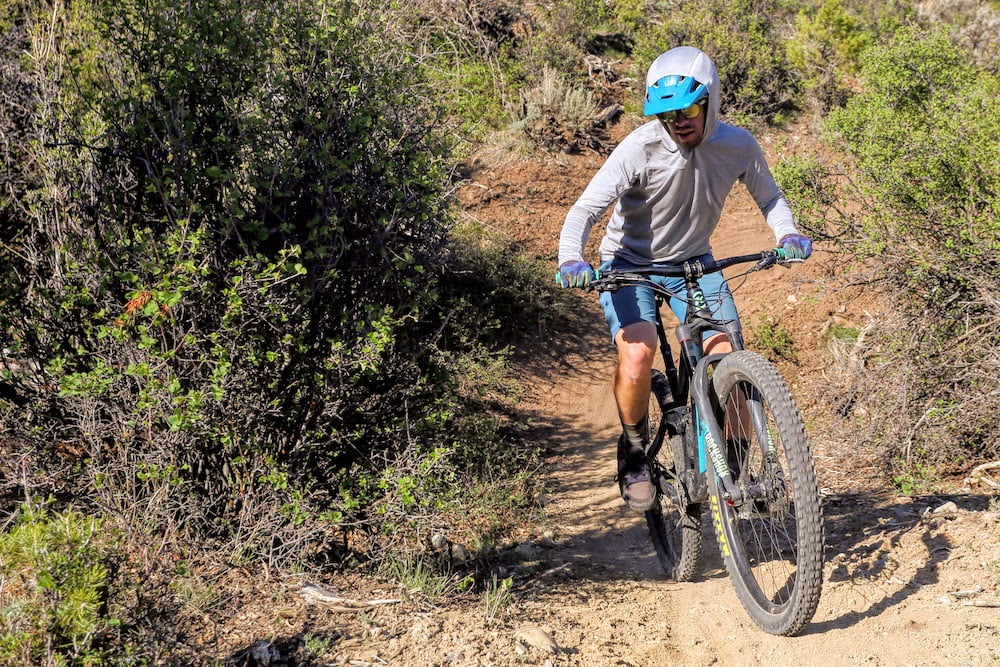 The hood interfaces very well with a helmet if you want to wear it either above or below your lid. There is enough space for the hood to articulate. While, at the same time, it is not too loose to where to blows down while riding. The hood functioned very well in keeping the sun off my head and also provided a moderate amount of extra warmth for those early cold starts. When the hood is not in use it lays unobtrusively on the back and doesn't feel like it is getting in the way or flapping around.
Final Thoughts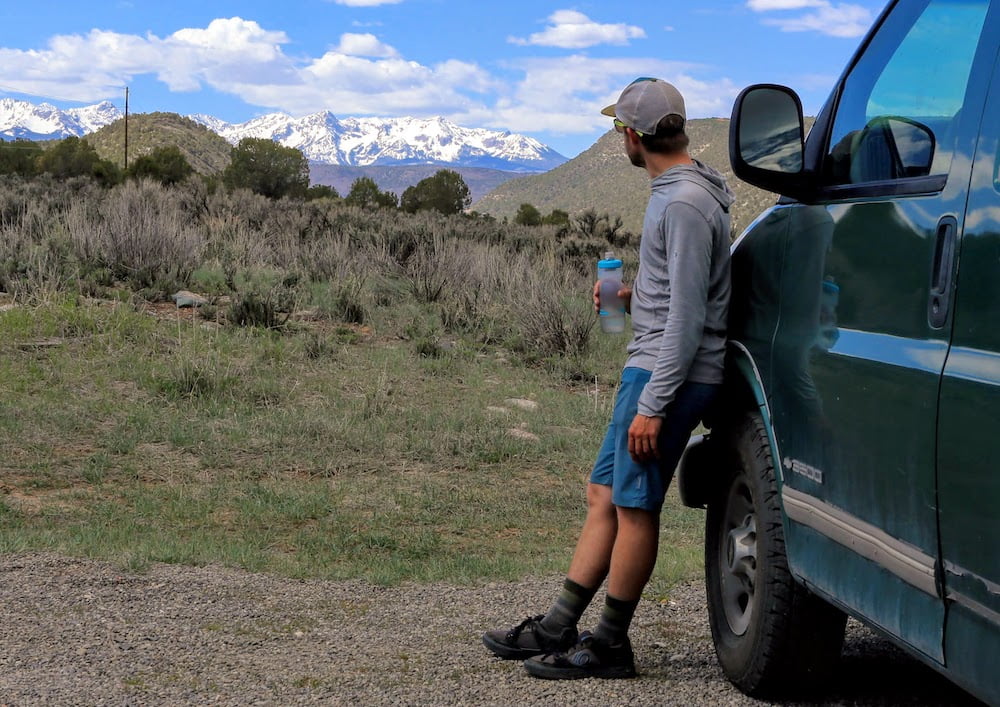 The KÜHL Engineered™ Hoody has proven itself as a versatile garment in my closet. I've found that I am able to pull it out for a variety of situations and it has served me extremely well. While some might consider the $79 price tag prohibitive, I think for the versatility that this piece provides the cost is justified. The promise of KÜHL's fabric and designs is fulfilled and I'm sure I'll be using this hoody for a long time to come.
This hoody was provided to us for review.
Pros:
Wide temperature range
Hooded sun protection
Great fabric feel and durable design
Doesn't look like your just got off the motocross track