Like many mountain bikers I wear a backpack with a hydration bladder on almost every ride. I find backpacks with water to be the most comfortable and convenient way to stay hydrated on the trail. A bonus is I never need to worry about how many water bottle holders I have on a given frame.
The Platypus Hoser 3.0L has been serving as my hydration bladder in my Osprey Daylight pack that I most often ride with. At around $25, it's an extremely affordable system. So I kept that in mind while testing.
The Hoser has a very simple bladder construction with a handle on the closed end for easy carrying and easy to read measurements along the bladder itself. This handle has come in handy many times when lugging water round while it is out of the pack and I've even hung the bladder up in my van during long road trips for easy access.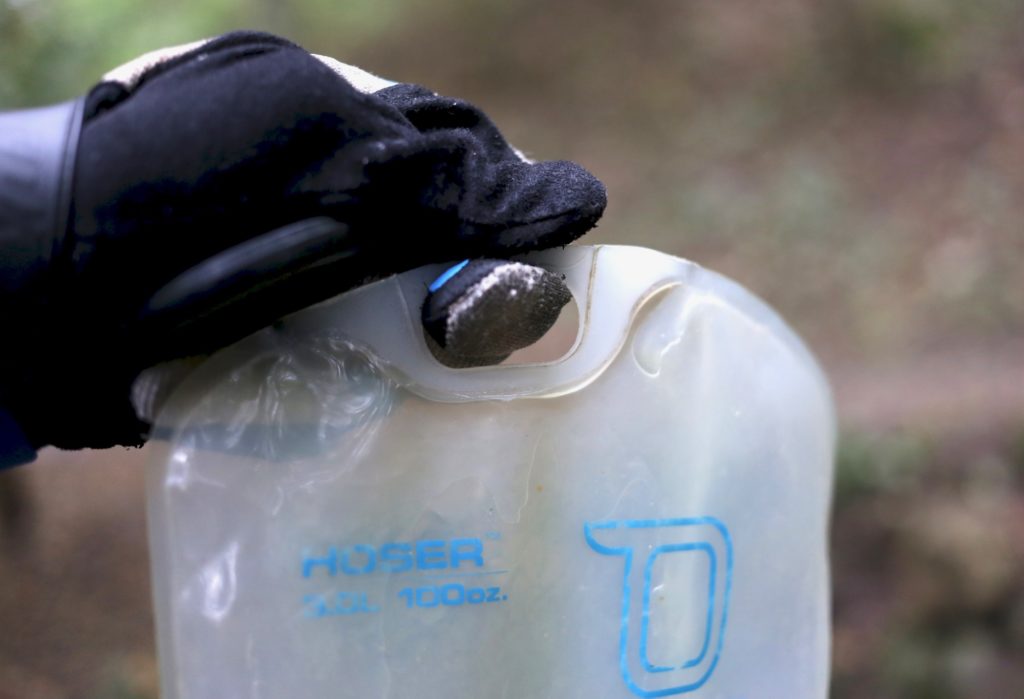 The opposite end features a screw top closure that has proven very durable and leak free. This screw top closer where the drink tube connects is also the only filling location on this bladder. Unlike some other brands that feature a much larger opening for filling this opening is about the same size as a soda bottle. Practically though, I never found this smaller filling connection to be problematic. In fact, I often found it to be easier to fill than the larger opening on my son's Osprey bladder.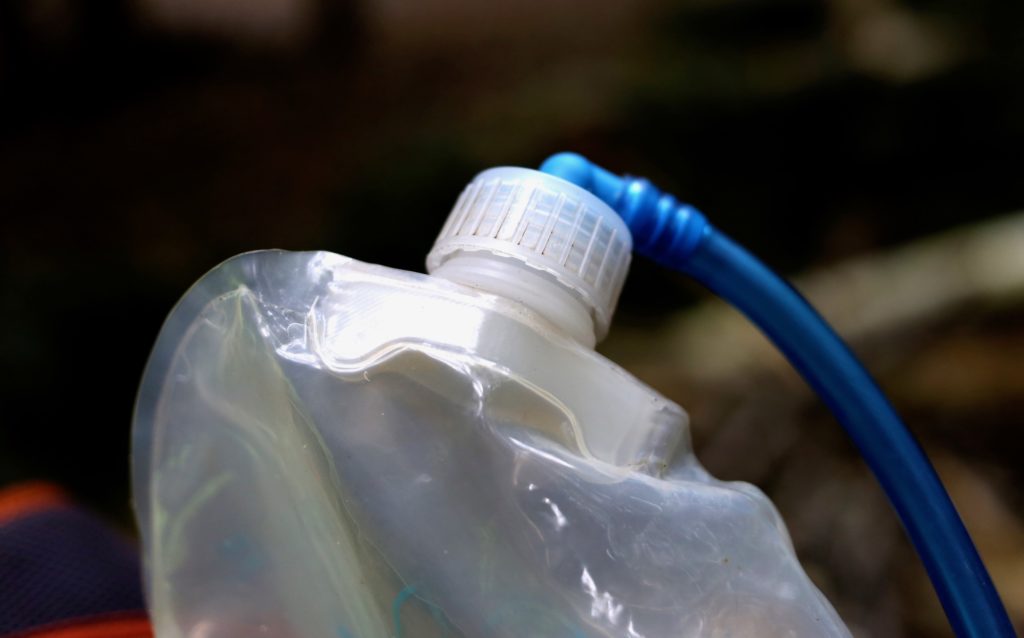 The drink tube and bite valve continue the theme of simplicity. The bite valve is a simple silicone sealing valve similar to what is found on some water bottles. There is not shutoff or other components in the bite valve so I have run into trouble with leakage from the bit valve. If I am not careful about how I route the drink tube I'll end up with a wet shirt and pants as the valve slowly leaks while I ride. Even worse though, after a ride if I set the pack down with the bladder higher than the bite valve the entire bladder will empty slowly onto whatever surface I have left the pack on.
The drink tube and bite valve and also one integral piece which makes cleaning more difficult. This also means that when the black mildew grossness eventually takes over either portion, the entire tube and bit valve assembly must be replaced.
The bite valve is secured to the pack with an alligator clip and button snap. This works well enough but can be cumbersome to take on and off while riding. Also there is the chance that the button and come unsnapped from the drink tube leaving you without a way to attach your bit valve to your pack. This happened to me personally while testing and is kind of a bummer. I eventually did away with the alligator clip completely and just looped the hose through the strap on my Daylight pack.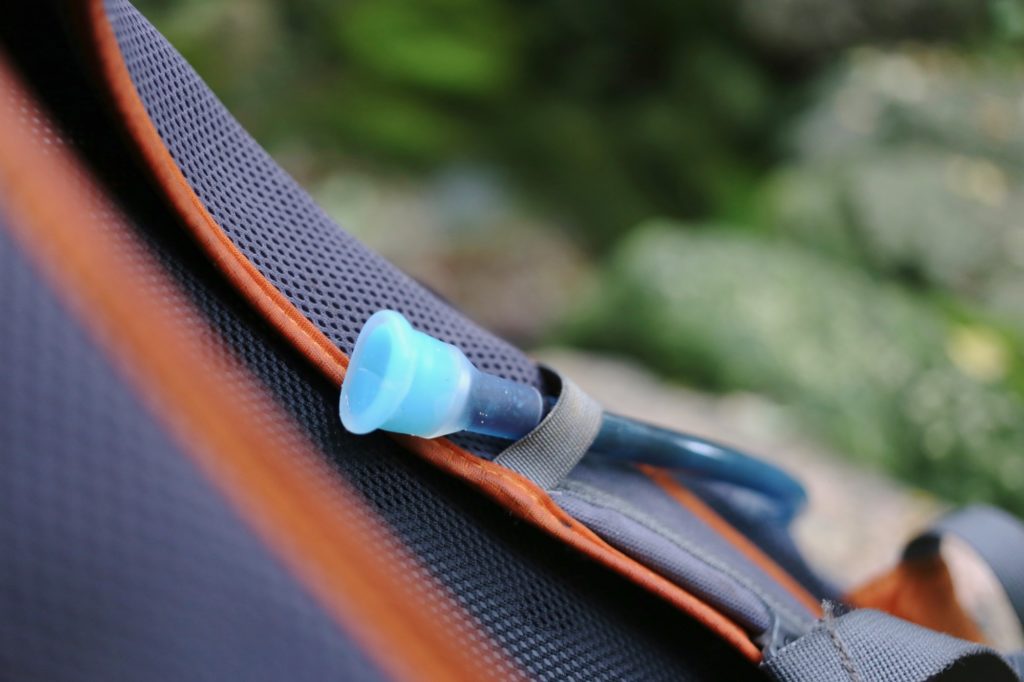 Overall, even with its faults I would say this hydration bladder is a great value. I've abused the hell out of it and it's never burst, leaked or otherwise failed. I'm considering upgrading mine to a better bite valve and continuing to use it as my daily driver for hydration.
Pros:
Cost
Quality Construction
Easy to Use
Nice Filler Cap Design
[/green_box]
Cons:
Alligator clip is easy to lose and hard to use
Bite valve doesn't have an off position
Hose is hard to clean