It seems like the last 5 years has seen an explosion of tire options available to us as Mountain Bikers. Teravail, is one of those brands that I hadn't even heard of a few years ago. I got a chance to do a long term test of their Teravail Kennebec 29×2.6 tire this past year. I put it through the paces in a myriad of conditions. Today we'll dive into how it held up.
Mounting and Tire Construction
The Teravail Kennebec 29×2.6 tire comes in two constructions. The "Light & Supple" option offers decreased weight and a comfortable, more supple ride quality with a 60tpi casing. The "Durable Sidewall" option consists of a woven nylon composite reinforcement between the outer rubber and the inner casing within the tire's sidewalls to further prevent tearing and abrasions. The trade-off is a bit of a weight penalty. I opted for the "Light & Supple" option. My copy of this tire weighed in at 1040g.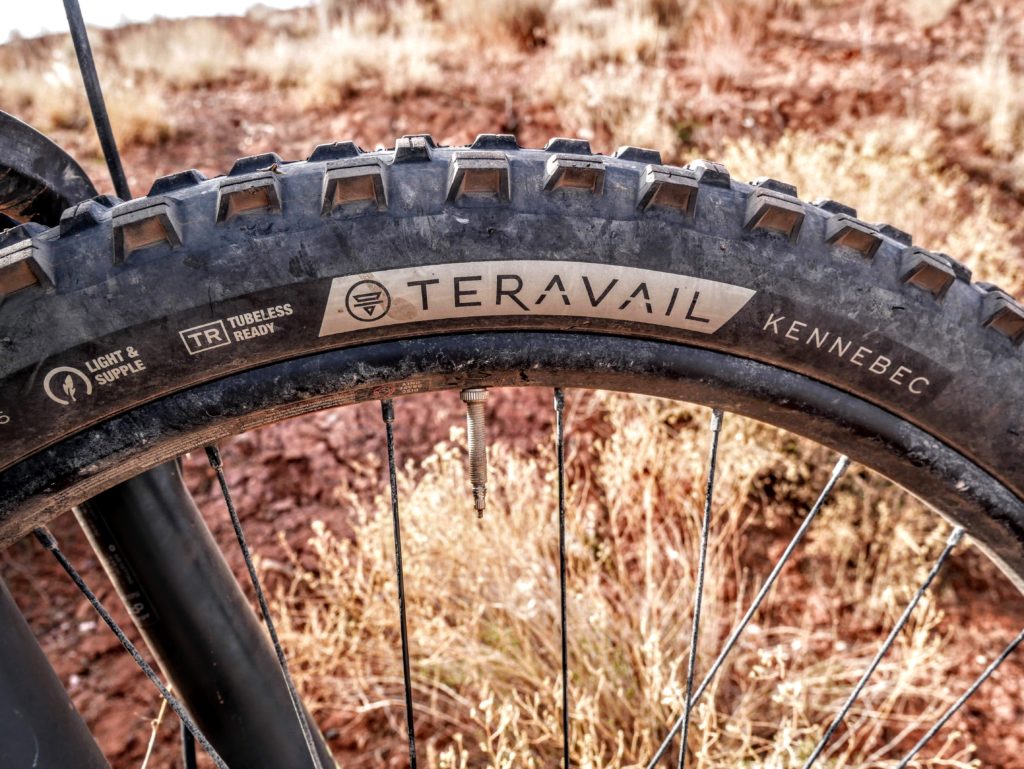 The Kennebec is a big beefy looking tire with tall lugs. The center lugs feature a squared off design with perpendicular siping for added traction under breaking.
Outside of the center lugs there are transition lugs that are much more widely spaced while keeping the same general shape and siping. This extra space is designed to allow the tire to shed mud more easily.
The side lugs have parallel siping to help with traction when the tire is leaned over in corners. The side lugs are larger and feature extra bracing to prevent them from folder over when in turns.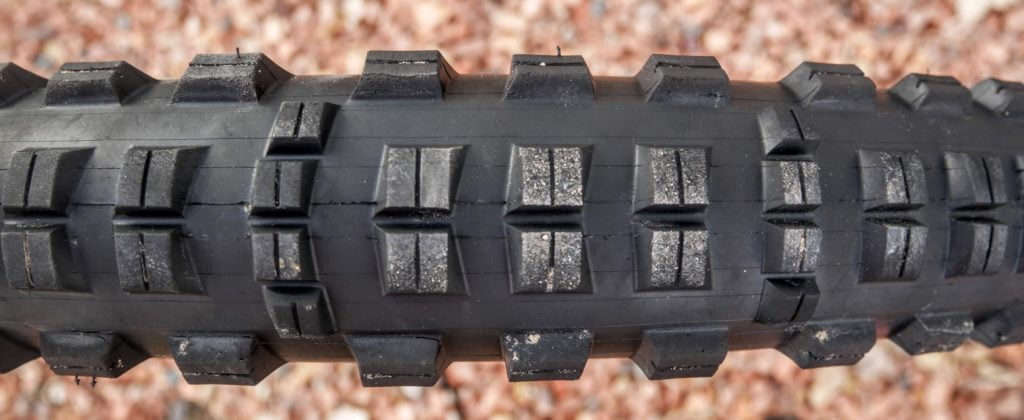 The Kennebec is not designated as a front only tire per say, but it seems that in most applications this tire would be used in the front. You also, may run into clearance issues depending on your bike if you try to mount this tire in the rear. I tried to pair this with a Teravail Cumberland 2.6 in the rear on my Kona Process 153. The rear tire which is almost exactly the same width would not clear.
Teravail recommends mounting these tires on 29 internal width rims. I had this tire mounted up on both a WTB 29mm internal width rim and on a I9 27mm internal width rim. Mounting in both cases was painless and the bead engaged well with both rims.
Ride Quality
After mounting the Kennebec up I took them for their inaugural neighborhood pavement ride. On the pavement I could definitely sense the beefy lugs. However, those lugs seemed to still roll reasonably well. This tire won't win any weight competitions but accelerating did not feel overly sluggish.
Out on the dirt the tire impressed immediately. Pushing into corners felt predictable and steady. It took quite a lot to get the tire to even start to break traction. And when it did start to break traction I could sense exactly what it was doing.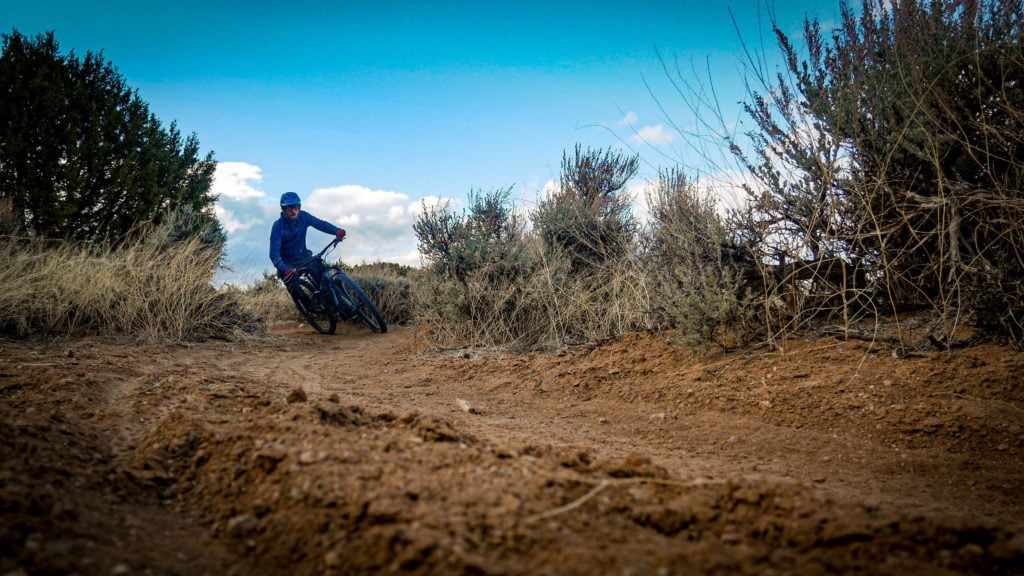 The transition from the center lugs to the side lugs was very smooth. The shape of the tire on my testing rims yielded a very consistent feel as the bike leaned over.
I tested the Kennebec on everything from snow to slickrock to loamy mountain trails. Honestly, I never found a surface where I felt like this tire was putting my at a major disadvantage.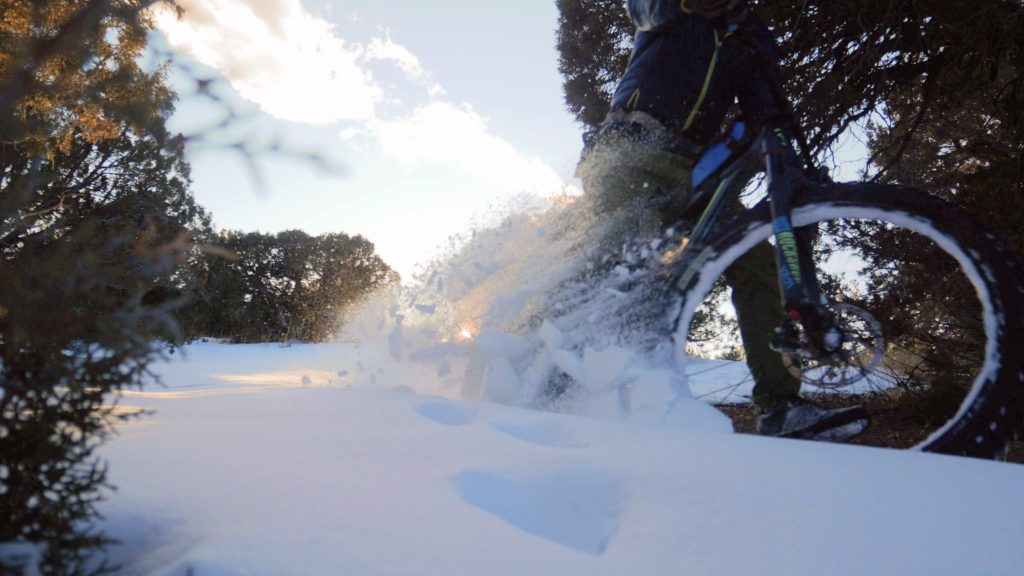 On very hard packed surfaces this tire is maybe a little less than ideal. But, even with that being said it holds up well, just with a little more rolling resistance. When it came to shedding mud the Kennebec performed about equally well as other tires I've used that are suited to muddy conditions. In the states that I tested this tire in, mud riding is not advisable, so my experience was a bit limited.
The added width over what many bikes are going to have stock (a 2.3″ or 2.4″ tire) may take a little getting used to. Overall, I'd say I don't notice the added volume very much, though I might be able to run a little bit lower pressure that I would otherwise be able to.
Durability
This is what really impressed me about this tire. Remember I used the lighter of the two casing options and after 13 months of hard riding this tire is still performing well. It's been plugged once and that plug has held for months.
The Colorado high deserts where I ride most frequently usually eat through tires in 6-10 months. This tire is still going strong. I've had no sidewall cuts and all the knobs are still in tact and performing well. I'm pretty amazed. In the same time that this one front tire has been on my bike I've gone through 3 rear tires from different brands.
Conclusion
If you are looking for a meaty, durable tire and aren't one to count every single gram the Teravail Kennebec is a tire to consider. It performs well on a variety of surfaces and has stood up to some major abuse.