When you start riding your mountain bike for more than 30 minutes one of the best investments is a hydration backpack so you can sip on cool water without taking your eyes off the trails. Finding one that is inexpensive, comfortable, and convenient is a difficult undertaking but the TETON Sports Trailrunner 2.0 Liter Hydration Backpack aims to be an answer.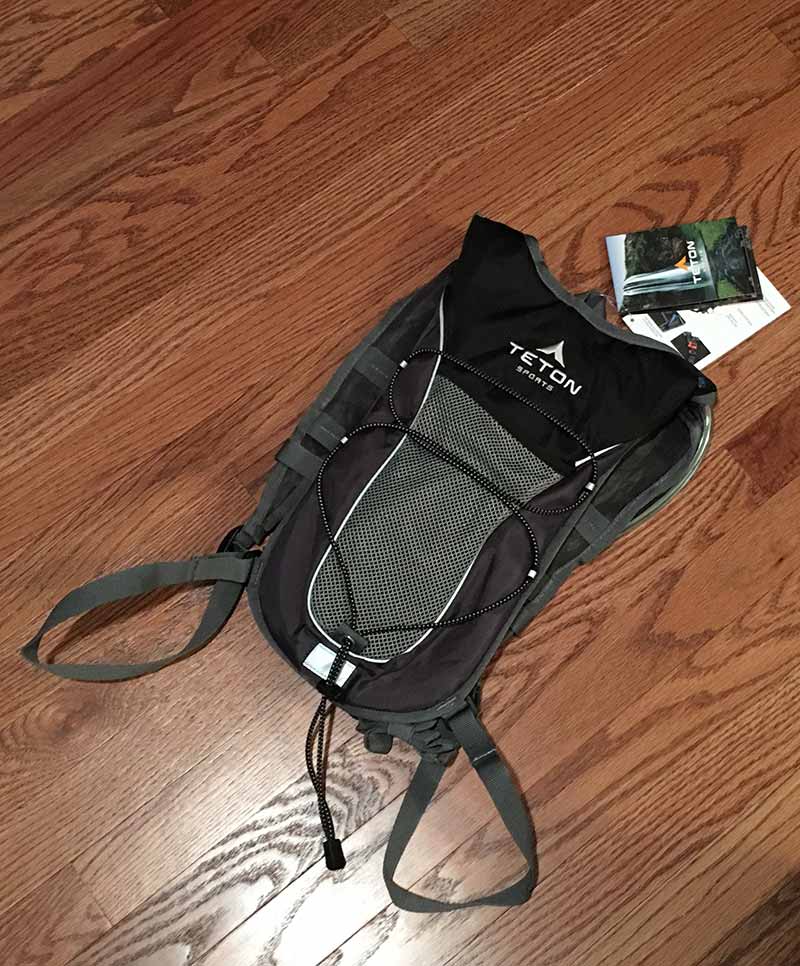 Teton Sports Trailrunner Features
The hydration pack is very lightweight at 0.9 pounds dry and can hold up to 2 liters (70 ounces), but the biggest feature is it's small at 16x10x3 inches and fits comfortably on your back. It sits high on your back above any jersey pockets and below bike helmets and is fully adjustable.
I think this pack would be great for not only mountain biking but running, hiking, and even urban walking like at theme parks.
Teton Sports Trailrunner 2.0 Price
With a retail price of $24.99, it's one of the most affordable we found and it comes in several different colors including: black, blue, green, orange, and red.

One of the downsides of the pack is the way the hose runs across the front of your chest. Here is an image showing the front straps: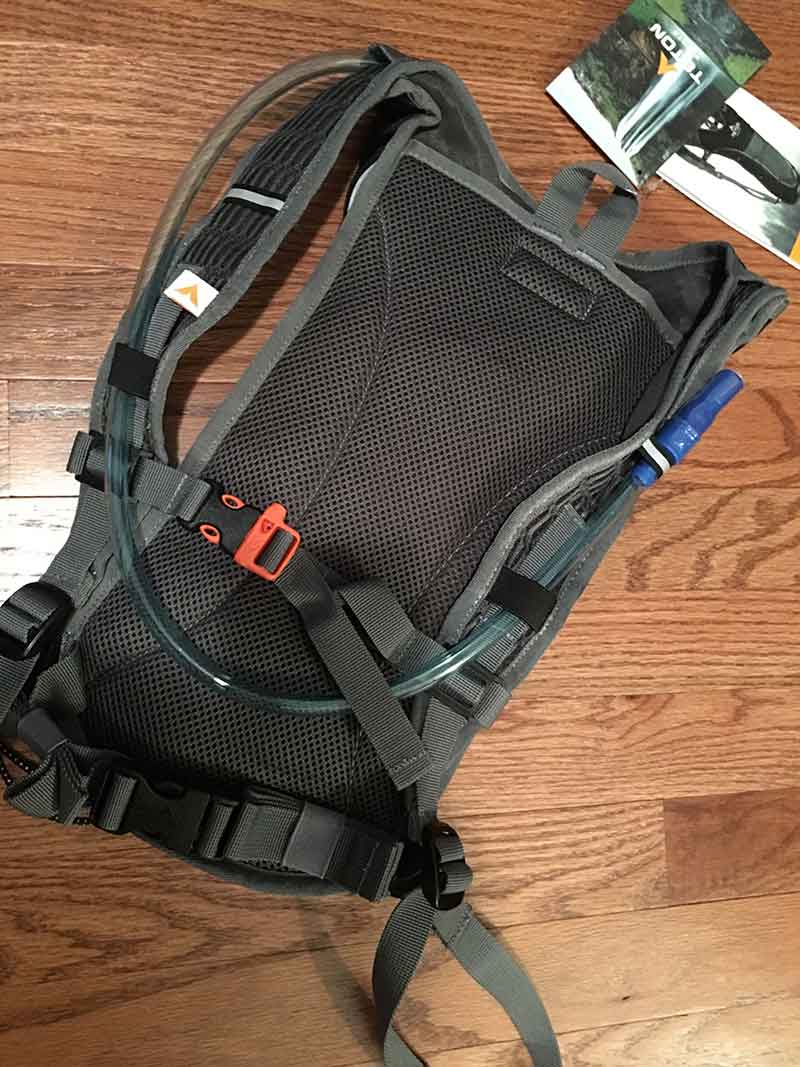 Notice, how the hose loops across the front under the buckle? Because of this design every time you take it on and off you will need to remove the spout from the shoulder strap. It's okay at the start and end of a ride, but if you taking it off and on a lot, it will be annoying fast.
The TETON Sports Trailrunner 2 is available on Amazon for $24.99 and for an entry level hydration pack it's hard to beat and perfect for the everyday mountain bike rider.