My oldest son is turning 7 this summer and growing like a weed, which means a couple of things. First, he will be old enough to race in our local WORS racing series.  Second, his 20″ Specialized RipRock with plus tires was starting to look a little small. So we started the fun of bike shopping for a 24″ bike. After much research and looking at youth specific brands like, Prevelo, Spawn, Trailcraft and Early Rider, we ended up buying an unexpected bike, the Rocky Mountain Vertex 24.
The Rocky Mountain Vertex 24 has been redesigned for 2018 and the cost/build kit ratio is pretty compelling on paper. It features a Shimano Deore 9 speed drive train paired with a Rocky Mountain Microdrive 2PC 28T crankset.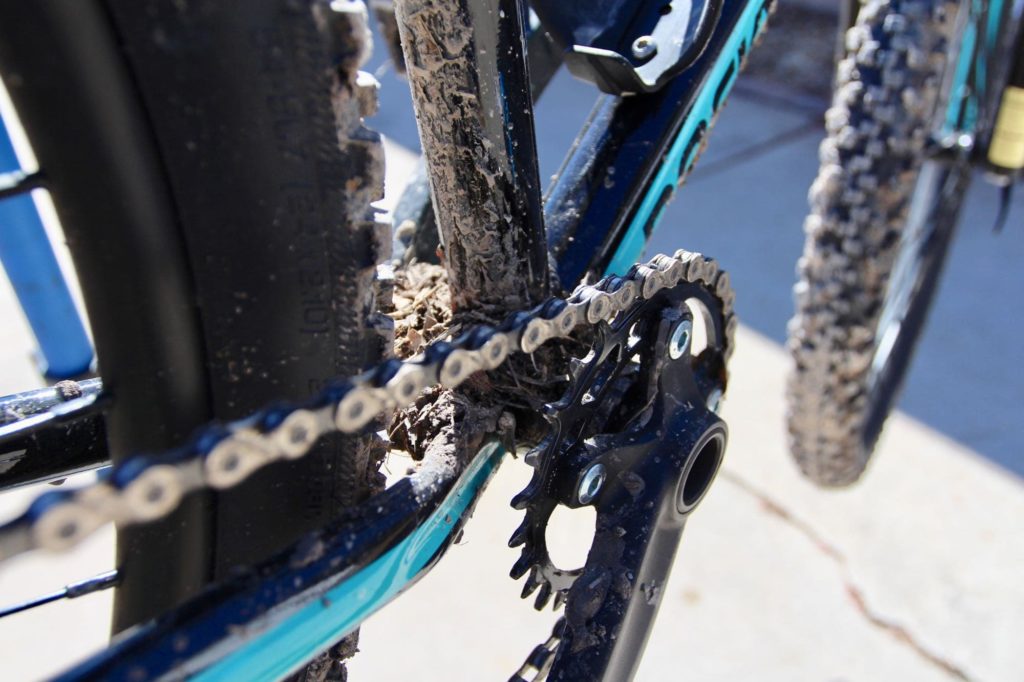 Shimano M315 hydraulic brakes provide stopping power. It also features a Suntour XCR LO Air 65mm fork. Hydraulic brakes and a real air fork were a couple of our requirements and the Vertex is one of the lowest priced bikes to provide both.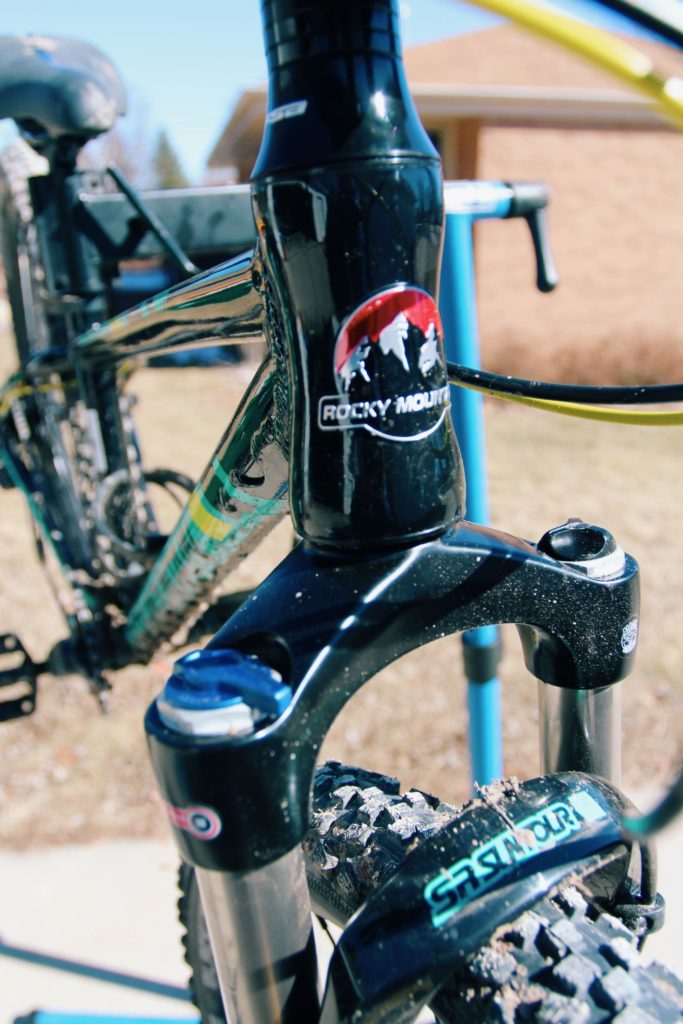 The tires are admittadly a lower end wire bead Schwalbe Black Jack 24. Those will most likely get swapped out for some Rocket Rons, set up tubeless. The WTB SX17 seem to do the job well and we haven't had any issues with the wheelset yet.
The geometry on the Rocky Mountain Vertex 24 is also very competitive. With 380mm chainstays and 68 degree head tube angle the geometry is very close to more expensive bikes like the Spawn Yama Jama 24.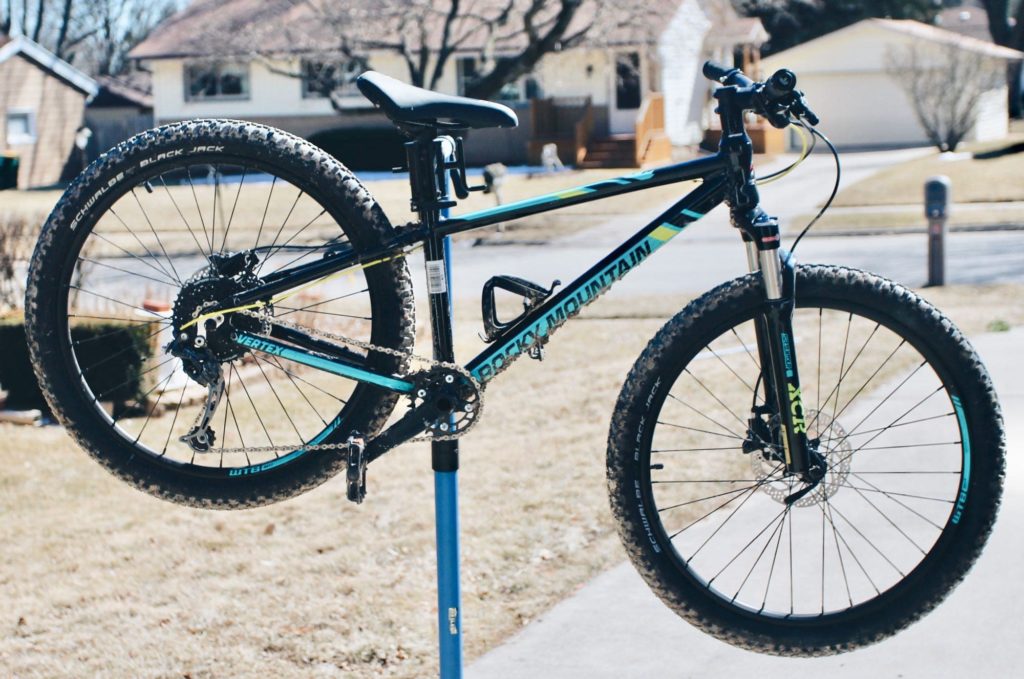 Out of the box the fit and finish on the Vertex is super nice. The paint job is awesome and the all of the components seem dialed. The only things we swapped immediately were some silly small house brand slide on grips for some regular lock-ons and some better metal flat pedals.
My son has had a couple of weeks to rip around on this new bike so we sat down for an interview to talk about the transition from his old bike and how he's feeling about his new bike.
Matt: What are your favorite things about the rocky mountain vertex?
Micah: The shock because it has a lockout I can turn on and off. The brakes because it's easier to do tricks like endos. I also like the quick release seat because you can quickly change the height of the seat without a multitool. I like that it can hold a water bottle cage.
Matt: What are the biggest upgrades over your last bike.
Micah: Smaller tires and bigger wheels. It feels higher off the ground.
Matt: Is there anything you wish the Rocky Mountain could have that it doesn't.
Micah A rear suspension and a dropper post.
Matt: How does riding the rocky mountain feel different that your old bike?
Micah: It feels higher and it moves over rocks much easier. It's easier to wheelie.
Matt: Was switching 20" to 24" hard? Was there anything different about it?
Micah: It wasn't hard. It just feels higher off the ground.

Matt: What is your overall impression of the Rocky Mountain Vertex 24?
Micah: I'd give the rocky mountain a five star review.
Here's a couple of quick clips of Micah shredding on this new hardtail.
Overall as a dad, I don't think I could be more impressed with the attention to detail Rocky Mountain has given to this kids bike. Also a big shoutout goes to Belgianwerx bike shop and specifically Nick over there for getting us set up with this little shredder of a hard tail. If you want to see this bike in action, head over to Micah's YouTube channel.